In this FIFA 22 Predictions article, we set out why they're a team to be feared. We'll assess the manager and his preferred style of play; we'll also examine their recent form and highlight the key members of their playing squad.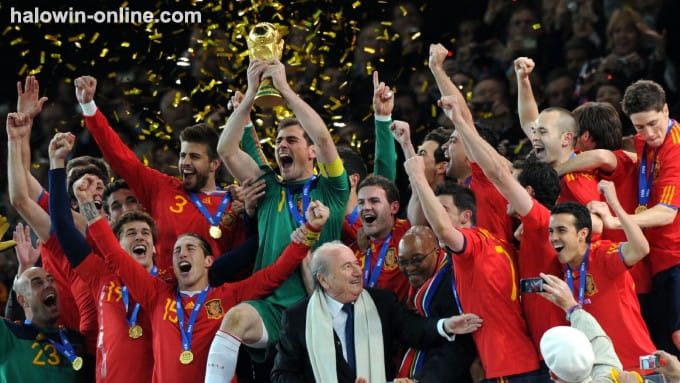 FIFA 22 PREDICTIONS: Can Spain Win The World Cup
World Cup champions in 2010, Spain are once again becoming a force under Luis Enrique. La Roja finished third in Euro 2020, having lost to Italy in the semi-finals on penalties. That suggests they can't be ruled out in Qatar.
The Manager: Luis Enrique
The signs are that Spain is progressing well under the former Barcelona boss. Euro 2020 was La Roja's best performance at a major tournament since lifting the European Championship trophy in 2012. That victory came two years after winning the World Cup and the Iberians had a team built around Barcelona greats Xavi, Andres Iniesta, and Sergio Busquets. These days, only Sergio Busquets remains, but he's very much the lynchpin of Enrique's first-choice XI.
And that's not really surprising, given how instrumental he was to Enrique's success at the club level. The Asturian is one of Barca's most decorated managers of all time. His honors include the 2015 UEFA Champions League and back-to-back La Liga titles between 2014-16.
After his glittering spell in the Nou Camp, Luis Enrique took a year out of the game in 2017. He was coaxed back to football by the Spanish FA in 2018, tasked with rebuilding the national team, which had lost its way since the early 2010s.
That first spell in charge of La Roja came to an unexpected end in August 2019, when Enrique stepped down after the tragic death of his 9-year-old daughter.
He agreed to resume his duties in early 2020 and immediately turned to youth, replacing aging stars such as Isco and Diego Costa with rising talents such as Barcelona's Pedri and Leipzig's Dani Olmo. And his methods took Spain to the last four of Euro 2020, where they lost to eventual champions Italy on penalties.
Enrique has a very set idea of how he wants to play (which we'll come to shortly) and he certainly has the courage of his convictions. Some might even call him a little stubborn. But, given his track record, it would be mad not to back him.
World Cup Spain Style of play
Enrique likes to play an attacking brand of football. There's a lot of focus on transitions - what happens when his team wins or loses the ball - and his teams tend to have very high percentages of possession (they like to keep the ball moving, away from opponents).
For Spain, he usually favors a 4-3-3 formation. His first-choice goalkeeper is Athletic Bilbao goalkeeper, Unai Simon. In defense, Cesar Azpilicueta and the evergreen Jordi Alba man the full-back positions with Aymeric Laporte and Inigo Martinez the preferred choices at center-back.
In midfield, Sergio Busquets is usually partnered by Atletico's Koke, Valencia's Carlos Soler, or Barca's Pedri, although Man City's Rodri is another, more defensive option. In attack, Alvaro Morata is undoubtedly the first choice to lead the line, with Olmo, Atletico's Ferran Torres, and Barcelona youngster Gavi among the other options.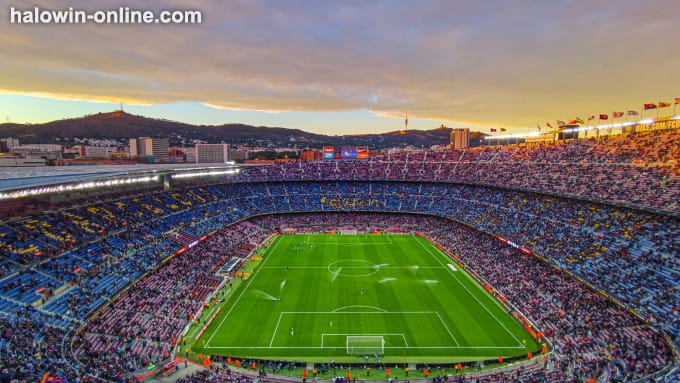 World Cup Spain Recent Form
Spain was unbeaten in their UEFA Nations League games over the summer, drawing 1-1 with Portugal and 2-2 in the Czech Republic before earning an impressive 1-0 win in Switzerland. A 2-0 home win over the Czechs rounded off a very solid set of performances. And while it's fair to say that competition isn't taken as seriously by most teams as the World Cup, the signs are Enrique's team will be tough to beat.
World Cup Opponents
Spain kicks off their Group E campaign against Costa Rica, which is something of an unknown entity given that very few of their players ply their trade outside their home country. That said, La Roja will be expected to win comfortably.
Next, Luis Enrique's men face Germany in one of the Group Stage's most mouth-watering clashes. Hansi's Flick side is another of the favorites to lift the trophy, so this game should give us an indication of which side is better equipped to go all the way.
Finally, Spain rounds off their pool matches against South Korea, led by the irresistible Son Heung-min.
If the Iberians can - as expected - qualify from the group, they're likely to face Belgium or Croatia (should both nations finish above Canada and Morocco). Not the easiest opposition, but Enrique has the tactical nous and talent at his disposal to engineer a win.
World Cup Spain Star Player: Sergio Busquets
The 34-year-old is a unique talent. For the past decade or more he's been one of the best holding midfielders in the world, but he largely goes about his business unnoticed. That's because he's so quietly efficient; he steals the ball, holds it up, and plays a simple pass to a teammate. He makes it look easy, but if that were the case, why aren't there more players like him?
In the great Spain team, he played alongside Xavi and Iniesta - stars who had a habit of stealing the limelight. But neither would have operated so well without Sergio Busquets. He's the one who made the 'Tiki Taka' football tick. And at this year's World Cup, he'll be central to La Roja's hopes of victory.
World Cup Spain Breakthrough Star: Gavi
For all the talk of Robert Lewandowski and the other major new signings at Barcelona this summer, it could be a young, homegrown midfielder who defines their season in 2022-23.
At just 18 years old, Gavi appears to have the world at his feet. Not only is he the youngest ever scorer for the Spanish national team, having found the net at 17 years and 304 days old, but the midfielder is also the youngest player to ever feature for La Roja.
Under the tutelage of Barca legend Xavi, Gavi should continue to thrive at Camp Nou. If he can, the exciting talent may well force himself into Luis Enrique's starting XI in Qatar.
Read More About Other Potential World Cup Winners
Top FIFA Online Betting Site in the Philippines: Halowin Bet
If you want to make real money from FIFA betting, join Halowin Bet, one of the most reliable online FIFA betting sites in the Philippines.On the Halowin Bet, you can find a variety of sports betting. We select only legit and reliable FIFA online betting sites that are 100% sure of their honesty and safety, what's more, you can bet on sports weekly to win bonuses now!
Each FIFA bet has its odds, and profit will vary too. Please always remember: Higher odds come with higher risk. Go forward with the Halowin Bet in the Philippines to win bonus!