PBA Predictions: Who Will Win the PBA Philippine Cup in Season 47
2022/08/30
Play Now
India Bonus
The PBA Philippine Cup finals have excited the whole Philippines. What everyone is most curious about is who will win the PBA Philippine Cup championship. This PBA prediction article will analyze the 12 teams in the PBA Philippine Cup. Who is most likely to win the championship?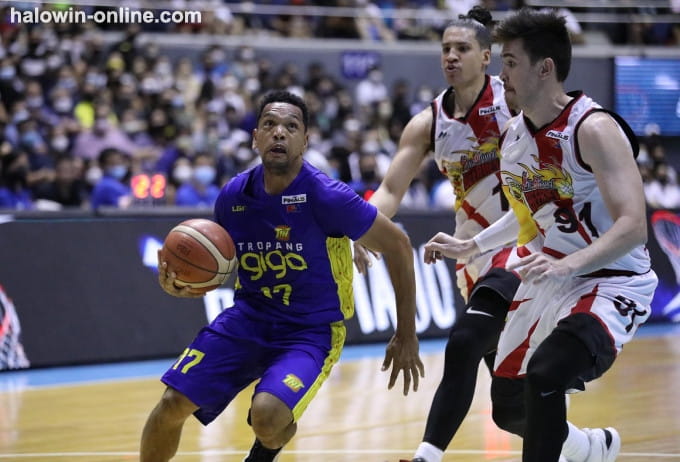 PBA Predictions: Brgy. Ginebra Gin Kings (10-1)
Fresh from the Commissioners Cup Championship, the Ginebra faithful hope to continue their pursuit of victory. With the core still intact from last seasons such as Finals MVP Scottie Thompson, LA Tenorio, Christian Standhardinger, and high flying forward/center Japeth Aguilar. Boosting the lineup with their latest (and controversial trade for) rookie Jeremiah Gray. Still, the line-up will feel the absence of veteran forward Joe Devance and former face of the team and probably the league Marc Caguiao, whom as of the off-season announced their retirement.
PBA Predictions: Bossing Blackwater (2-9)
Coming up without a single win last season in the All-Filipino Conference. Pulling up an upset against Tnt with the help of Veteran point guard Jvee Casio's crucial plays down the stretch. Blackwater is showing life, after all the team is branded as a wasteland of players that are discarded by their team or newly drafted players just waiting to be traded for less value. Blackwater is branded 1 of 4 teams as a farm team. With all that being said, this team still has both raw and seasoned talents. Its teeth and claws can sink at times. Players like Myke Ayonayon, Baser Amer, and Paul Desiderio can lay the foundation for this team to be competitive in the Philippine Cup.
PBA Predictions: Converge Fiberxers (3-8)
The former Alaska team is back with new ownership, a new brand, and a new perspective. The dynasty building Alaska (not so much in light of recent years), is replaced by fresh Converge Fiberxers. It was keeping most of their players after the teams' sale like Jeron Teng and RK Ilagan. Drafting and strengthening the inside for two front-court players: Justin Arana and Jeo Ambohot, both coming from a successful stint in the collegiate ranks. Now that the team is putting its pieces together, it is up to the head coach to lead them to the promised land.
PBA Predictions: Magnolia Hotshots (8-3)
The Hotshots have been in a drought for a championship in the past two years and certainly want to taste that championship. Veteran forward Calvin Abueva is still suites with his moniker of "the Beast" as he is still filling up the stat sheet, together with his compatriot Ian Sangalang. The Pinatubo Duo has years of playing together. While the backcourt of Magnolia is still a force with shifty Jio Jalalon, veteran Marc Barroca and the Lethal weapon Paul Lee. This team has no problem rolling over the opponents in the round-robin, it is when playoff time they start to struggle. Will this be the time to make a Cinderella run for the Hotshots?
PBA Predictions: Meralco Bolts (8-3)
With the sudden and unexpected rise of Aaron Black (son of the team head coach) showing his mettle in their loss to Ginebra in the finals last season, proving not only does he belong in the league but is a force to be reckoned with, his acquisition was filled with controversy and doubt of Nepotism as the coach was his father. Now the addition is praised by many. Chris Newsome. Gunslinger guard Allein Maliksi and Bong Quinto to provide support from both ends. Meralco is still a team not to be messed with.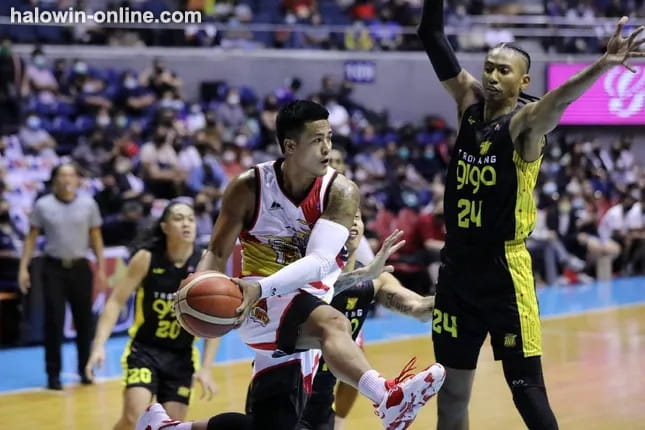 PBA Predictions: Nlex Roadwarriors (6-5)
Rising star Calvin Oftana showed his mettle last season, with the absence of their star player Kiefer Ravena due to commitment abroad. Oftana showed his teeth at the league's best. With Ravena's fate on the team uncertain, the team will rely on Oftana to carry the offensive load. Veteran forward JR Qiuñahan is still their vocal leader and previously injury-ridden Kevin Alas is vital to their run this season. Questioning Alas' health throughout the season will be a key factor for the road warriors. Will this be the season for the RoadWarriors to be a contender?
PBA Predictions: Northport Batang pier (4-7)
Last season's MVP candidate Robert Bolick is still the focal point of Nothport's offense. Supported down low by highflyer Jamie Malonzo on the wing and Veteran Arwind Santos on the post. It is still undeniable that a lot of parts of the team need an upgrade, the most concerning part is the team's frontcourt. As a result of the departure of 7-foot center Greg Slaughter due to contract disputes. Without a strong big man to impose his presence on the court and rack a bunch of rebounds. Alas, the team would not get far in the all-Filipino conference.
PBA Predictions: Phoenix Fuelmasters (3-8)
Blazing young guns, the rookies have shown grit in their first few games. Eager to prove with the best in the country. Sharpshooter Tyler Tio from the championship-filled Ateneo basketball program would want to continue funding glory at the pros and what most analysts believe is the second coming of the last season's MVP Scottie Thompson, Encho Serrano. The Pampanga native has the same prototypical build and skill set as Thompson, Serrano is quick, high leaper, and a workhorse inside the court. This season will be the last for veteran shooter and face of the team Matthew Wright due to a contract dispute, as he hopes to make it count. Supporting the team is the stat sheet double-double average scorer and rebounder Jason Perkins who can also be in the conversation of last year's MVP candidates. Will the mix of blazing young guns and stealthy veterans be the right mix for the championship?
PBA Predictions: Rain or shine Elastopainters (6-5)
The former bad boys of the PBA which were reminiscent of the Detroit Pistons' bad boys in the 80s have yet to gain a championship since the departure of Yeng Guiao as their head coach. Since then several coaches have tried to take his place and simply could not duplicate the magical run that he put together. Key players are still with the team, players like the face of the team Beau Belga and tall guard Gabe Norwood. As the fresh crop of rookies were drafted such as Shaun Ildefonso (son of PBA legend Danny Ildefonso) who always plays with grit and former team captain of the Ateneo Blue Eagles Gian Mamuyac who specializes in defense and developed a long-range arsenal. Will the fiery rookies fuel a redemption to their former glory or will it be another head coach left looking for a job next season?
PBA Predictions: San Miguel Beermen (9-3)
Probably the best team on paper, San Miguel has to have a long reign of terror when it comes to the all-Filipino conference. Towering 4-time MVP Junemar Fajardo in the lineup has a lot to do with that assessment. When it comes to the Philippine cup you can always count SMB to be a contender or nay a finalist. With a player like Cj Perez filling up the stat sheet, players like Marcio Lassiter, Vic Manuel, and Chris Ross to name a few. Surely the team will miss injury-ridden Terrance Romeo's flashy crossovers. Yet, a bunch of players in the second string are ready to step up. This team is definitely to be feared.
PBA Predictions: Terrafirma Dyip (2-9)
Branded as one of the farm teams in the league, Terrafirma is known to engage in less favorable trades. Even with battle-tested Gilas stalwart, Issac Go, and the recent emergence of rising star Juami Tiongson, Terrafirma has yet to show positive results in the All-Filipino conference and it's likely to repeat. As missing pieces in the backcourt and wing players are evident.
PBA Predictions: TNT Tropang Giga (7-4)
The disappointment of the recent SEA games was blamed for a silver medal finish. TnT head coach Chot Reyes must eye triumph once again on home soil. A former best point guard in Asia Jayson Castro is in the hunt for glory, his resurgence in the first few games has been noteworthy. Supported by gunslinger Rr Pogoy and ever-so-reliable Troy Rosario bringing in grit and international competition experience will be a major point for TNT. The team will miss their shining new superstar point guard Mikey Williams due to contract disputes, which they will surely feel in big games against loaded adversaries. Until he arrives on the team, they will be vulnerable to other teams trying to make a name for themselves and be a contender. TnT fans are in for a roller coaster ride.
Read more hot topics about PBA
Top PBA Online Betting Site in the Philippines: EsballPH HaloWin Bet
If you want to make real money from PBA betting, join EsballPH HaloWin Bet, one of the most reliable online PBA betting sites in the Philippines. On EsballPH HaloWin Bet you can find a variety of sports betting. We select only legit and reliable online PBA betting sites that are 100% sure of their honesty and safety, what's more, you can bet on sports weekly to win bonuses up to ₱1100 now!
Each PBA bet has its odds, profit will vary too. Please always remember: Higher odds come with higher risk. Go forward with EsballPH HaloWin Bet in the Philippines to win ₱1100!
The previous sign up free ₱100 + registration bonus ₱88 casino activity has ended, but in order to continue to take care of the majority of EsballPH Halowin loyal players.
Now! EsballPH Halowin are once again launching the Register Free ₱100 Sign Up Bonus Sharing FB monthly FREE ₱38 Casino Promotion.
You can also click to enter the Online Casino Bonus & Promo introduction, which provides more diverse casino bonuses.