PBA Predictions: Who Will Win Season 47 Philippine Cup, San Miguel or Tropang Giga
2022/07/22
Play Now
India Bonus
Undoubtedly, Season 47 of the PBA Philippine Cup Championship is between two major PBA teams, San Miguel Beermen and TNT Tropang Giga. If you look at the PBA 2022 standings, you'll see that the teams are in the top two on the list. Given that both PBA teams performed great in the league, no other PBA club can match them.
Nevertheless, there was some controversy over the overall winner of the tournament. Statistics for both teams are different, but tensions between each team cannot be underestimated. In addition, each team's player's spectacular performances even make it more difficult to predict. But before we can decide on the winning team, let's check out the match between two teams and our PBA predictions.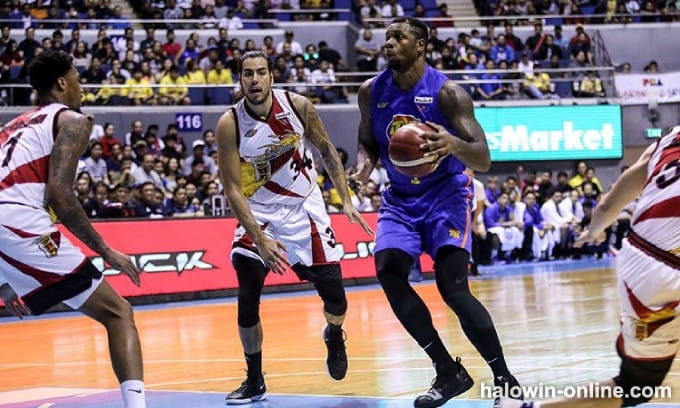 San Miguel Beermen and TNT Tropang Games
Regarding the PBA 2022 Standings, San Miguel has played 10 games already with only one lost match. The PBA Score includes:
June 8: San Miguel and Phoenix (108-100)
June 10: San Miguel and Road Warriors (100-92)
June 24: San Miguel and Ginebra (72-75) L
June 26: San Miguel and Converge (111-92)
June 29: San Miguel and Rain or shine (99-93)
July 2: San Miguel and Northport (122-106)
July 7: San Miguel and TNT KaTropa (115-99)
July 10: San Miguel and Blackwater (110-107)
July 14: San Miguel and Columbian Dyip (109-108)
TNT Tropang Giga, on the other hand, takes the second spot in the rankings. The team has played 11 games, with only 8 games won and losing 3. To make things clear, let's check out the games:
June 5: TNT and Magnolia (78-72)
June 9 TNT and Blackwater (78 and 85) L
June 12 TNT and Converge Fiberxers (86-83)
June 16 TNT and Road Warriors (89-90) L
June 18 TNT and Meralco (78-71)
June 23 TNT and Rain or Shine (89-85)
June 26 TNT and Phoenix (87-72)
June 29 TNT and Northport (117-112)
July 1 TNT and Columbian Dyip (114-86)
July 7: TNT KaTropa and San Miguel (99-115) L
July 10: TNT and Ginebra (106-92)
The game list shows that San Miguel has won in the PBA Philippines Cup season 47 in a row. They also continue to perform impressively and take the lead in the match against TNT Tropang Giga at the Smart Araneta Coliseum on Thursday, July 7. We're sure you want to know the details of the match. So, without further ado, let's dive right into it!
San Miguel and TNT KaTropa (115-99)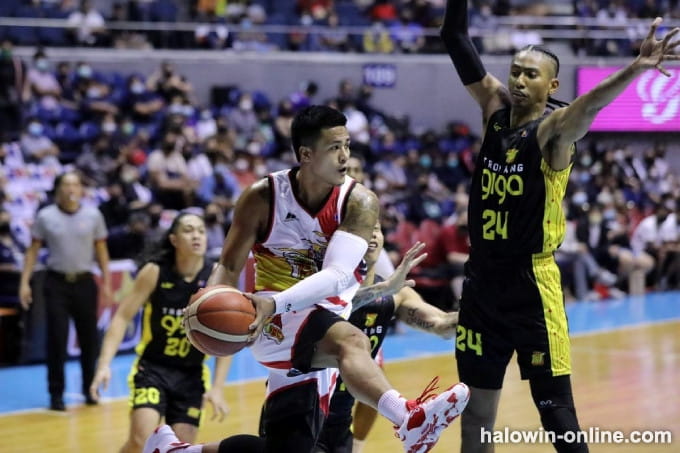 San Miguel Beermen ambushed TNT Tropang Giga in the 115-99 match. Beermen led the game with 19 points and over 45% of the shots. On the other hand, TNT remains at the bottom with 24%. Meanwhile, the match against KaTropa San Miguel Beermen recorded six consecutive victories.
Beerman's player, PBA MVP June Mar Fajardo, finished the match with 30 points and 16 rebounds. Similarly, the team doesn't miss the support of Jericho Cruz, who build on the match with 30 points and 23 rebounds.
We had thought San Miguel would feel the absence of their starting point guards, Chris Ross and Terrence Romeo. But Simon Enrico stepped in. Other players also jumped on the bandwagon and never backed down. All the players push their team to a PBA Score of 115-99 in the endgame.
Check PBA highlights, Tropang Giga also played a good game. Besides, 7 PBA players push their pace for TNT. While Kelly Williams led with 20 points, Jayson Castro was charged with 17 points. But in the end, San Miguel Beermen's firepower happened to be too strong for them to defeat. In summary, the match shows that San Miguel Beermen has prepared for the 47th season of PBA.
San Miguel and TNT KaTropa Overall match stats
San Miguel 115 - Fajardo 30, Cruz 30, Enciso 16, Perez 12, Brondial 12, Herndon 5, Tautuaa 5, Lassiter 3, Zamar 2, Canete 0, Pessumal 0, Faundo 0.
TNT Tropang Giga 99 - K. Williams 20, Castro 17, Montalbo 12 Erram 12, M. Williams 11, Pogoy 11, Ganuelas-Rosser 10, Tungcab 3, Alejandro 3, Khobuntin 0, Cruz 0, Marcelo 0.
Quarters: 26-22, 53-47, 83-71, 115-99.
Who will win Season 47 Philippine Cup, San Miguel or Tropang Giga?
Isn't it evident that San Miguel is likely to win the 2022 Philippine Cup? Of course, but the club still has one more game to play this season. To be honest! We aren't surprised to see them on the top list. The team's motive this season is to win the trophy.
In addition, this was confirmed by Leo Austria, head coach of the PBA San Miguel Beermen, after the game started. In an interview, he said, "We're looking for the 1 and 2 spots. Right now, we're doing good. Hopefully, we could sustain it. We're trying to avoid any complication with ties in the top two because we were a victim of the quotient system last time,"
But thanks to all the impressive star players on the team, Beermen could achieve his intended goal. The team players include June Mar Fajardo, Jericho Cruz, CJ Perez, Marcio Lassiter, Mile Canete, Paul Zamar, Robbie Herndon, Rodney Brondial, Moala Tautuaa, Simon Enciso, and Von Pessumal. These players are a true reflection of the saying, "Talent wins games, but teamwork and intelligence win championships."
Wait! Did you know that San Miguel Beermen has been chairing the PBA meeting since its inception? As a matter of fact, they record 27 overwhelming PBA championship titles and over 1,200 victories. More importantly, the team won the PBA Philippine Cup three times in a row from 2015 to 2017. Therefore, adding the 2022 Championship to their record is not a bad idea.
However, remember that TNT Tropang Giga won the 2021 PBA Philippine Cup, and San Miguel Beermen did not finish in second place either. Therefore, it clearly shows that the performance of TNT Tropang Giga this season is not as expected. Definitely! This time they can't keep the ball rolling. Meanwhile, on the flip side, Beerman regained his strength and tried to recoup his lost PBA seat.
Read more hot topics about PBA
Top PBA Online Betting Site in the Philippines: EsballPH HaloWin Bet
If you want to make real money from PBA betting, join EsballPH HaloWin Bet, one of the most reliable online PBA betting sites in the Philippines. On EsballPH HaloWin Bet you can find a variety of sports betting. We select only legit and reliable online PBA betting sites that are 100% sure of their honesty and safety, what's more, you can bet on sports weekly to win bonuses up to ₱1100 now!
Each PBA bet has its odds, profit will vary too. Please always remember: Higher odds come with higher risk. Go forward with EsballPH HaloWin Bet in the Philippines to win ₱1100!
The previous sign up free ₱100 + registration bonus ₱88 casino activity has ended, but in order to continue to take care of the majority of EsballPH Halowin loyal players.
Now! EsballPH Halowin are once again launching the Register Free ₱100 Sign Up Bonus Sharing FB monthly FREE ₱38 Casino Promotion.
You can also click to enter the Online Casino Bonus & Promo introduction, which provides more diverse casino bonuses.