PBA Prediction: Magnolia will extend the series against Ginebra
2022/12/16
Play Now
India Bonus
On Sunday, December 18, the sister team Magnolia Hotshots will be facing off against Barangay Ginebra San Miguel in what could have been their last game in the best-of-five semifinals of the ongoing 2022 PBA Commissioner's Cup.
Click to Register - ₱100 Sign Up Free Bonus
In a Manila Classico game, it should be expected for both teams to play really very well under the strategies of their head coach. Barangay Ginebra head coach Tim Cone has already made his name in the history books as the most-winningest PBA Coach with twenty-four (24) titles, including two Grand Slams. Meanwhile, Magnolia Hotshots head tactician Chito Victolero will try to get his second championship with the team.
Take a look at the statistics of each team in this article as HaloWin Bet tries to predict how Magnolia Hotshots can win the match and extend the series against Barangay Ginebra.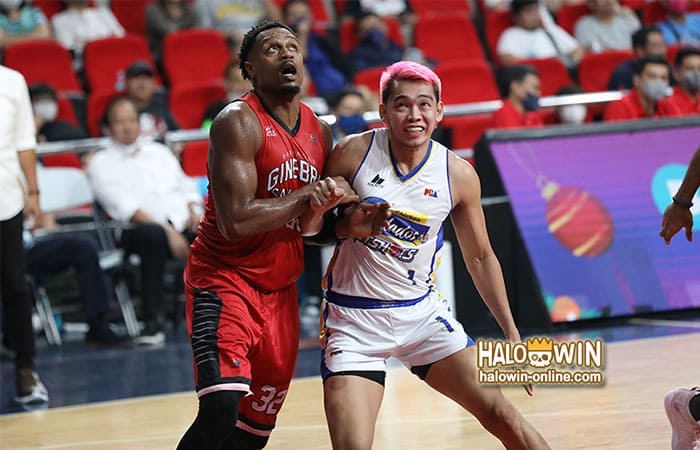 Barangay Ginebra vs Magnolia Pre-match Recap
At the end of the elimination round, Magnolia Chicken Timplado Hotshots was statistically tied with guest team Bay Area Dragons with a 10-2 win-loss record. With a twice-to-beat under their belts at the quarterfinals, Magnolia Hotshots easily disposed of the enemy team, Phoenix Super LPG, 102-95.
Meanwhile, Barangay Ginebra San Miguel ended the elimination round in third place, just behind Magnolia Chicken Timplado Hotshots, with a 9-3 win-loss record. In the quarterfinals, in a best-of-three series against Northport Batang Pier, the Barangay Ginebra rallied behind their import Justin Brownlee to close the series, 2-0.
At the 2022-2023 PBA Commissioner's Cup, Barangay Ginebra has beaten Magnolia Chicken Timplado Hotshots in their elimination game, 103-97. In the game one of their best-of-five semifinals matchups, Barangay Ginebra San Miguel drew first blood against Magnolia Chicken Timplado Hotshots, 87-84, after Magnolia import Nick Rakocevic was ejected at the 6:31 mark of the third period because of a flagrant foul penalty 1, leaving the team to play All-Filipino for the rest of the night.
Until Rakocevic's ejection from the game, he already had 10 points and eight rebounds under his belt. Since we expect the 24-year-old Serbian to come back stronger in the series, it is said to assume that Rakocevic and the rest of the Magnolia Chicken Timplado Hotshots will extend the game to as many as five games.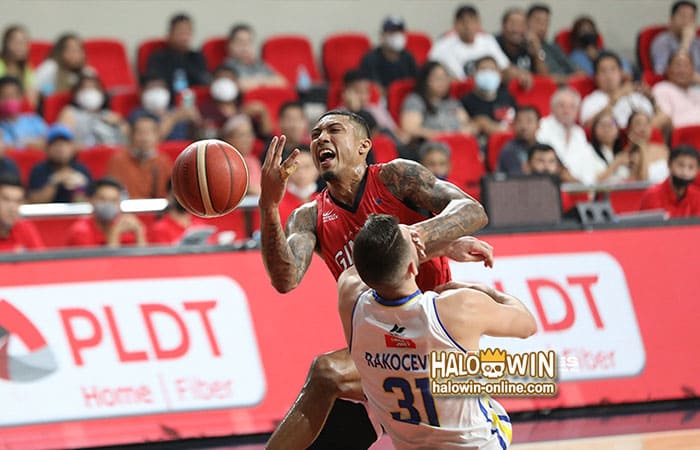 Ginebra vs Magnolia Offensive Analysis
At the game, one of the best-of-five semifinal series, Barangay Ginebra San Miguel and Magnolia Hotshots are statistically tied in terms of offense. Both teams have 37% field goal efficiency and 40% two-point field goal percentage. In terms of three-point field goals made, Barangay Ginebra was up slightly at 12/36 or 33% efficiency compared to Magnolia's 8/25 or 32% efficiency.
Magnolia's lead in the points-in-the-paint statistic was not that huge to make a difference with 38 points, compared to Ginebra's 32. In terms of free throws, Magnolia scored 16 points from the free throw line against Ginebra's 15.
The story of the night was the second-chance point that favors Barangay Ginebra. Justin Brownlee and the rest of the Barangay Ginebra San Miguel recorded 27 second-chance points, compared to Magnolia Chicken Timplado Hotshots' 16 points.
Barangay Ginebra San Miguel also capitalized on Coach Tim Cone's famed triangle offense with 24 assists against 18 of Magnolia Chicken Timplado Hotshots. However, the risk of moving the ball around the court is prone to turnovers with Barangay Ginebra tallying 19 big turnovers, which the Magnolia Hotshots compared to 25 points.
With Rakocevic's ejection, the bench players of Magnolia Hotshots came to the rescue with 32 bench points, led by Aris Dionisio's 12 points and Calvin Abeuva's 10. In terms of fastbreak points, both teams have managed to get 10 points apiece.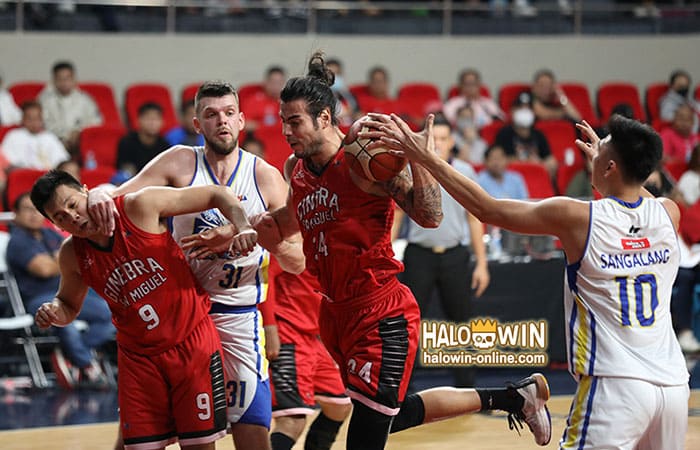 Ginebra vs Magnolia Defense Analysis
Without their import playing in the majority of the last two quarters, Barangay Ginebra San Miguel dominated the bucket with rebounds and steals. Barangay Ginebra recorded 54 rebounds, led by Justin Brownlee's 13 and Jamie Malonzo's 12. Meanwhile, Magnolia Chicken Timplado Hotshots' total rebound was 50, led by Calvin Albueva's 12 and Ian Sanggalang's nine.
In terms of steals, Barangay Ginebra San Miguel has managed to snatch the balls in the hands of Magnolia Chicken Timplado Hotshots, recording nine steals, three more than their enemies. Barangay Ginebra and Magnolia Hotshots were also tied in terms of blocks, with each team recording four denies.
If they want to win, Magnolia Hotshots would need to stay calm under pressure so as to not be ejected from this crucial matchup. In game one, Magnolia Chicken Timplado Hotshots committed 24 personal fouls compared to Barangay Ginebra San Miguels' 22.
Although Barangay Ginebra's personal foul count was close to Magnolia's, the Chicken Timplado Hotshots should limit theirs to take advantage of Ginebra's for them to win the game.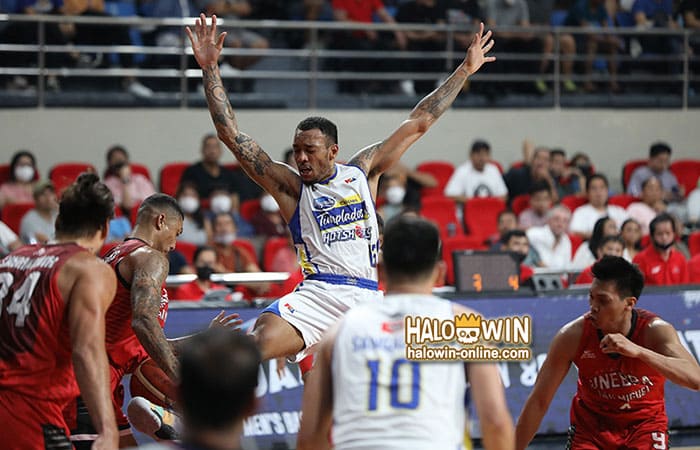 Game 3 PBA Predictions between Ginebra and Magnolia
As much as Tim Coach, Justin Brownlee, and the rest of the Barangay Ginebra would want to win the third game and close the series, the Magnolia Chicken Timplado Hotshots led by Chito Victorlero and Nick Rakocevic would surely give their sister team a fight for their money.
In the crucial game one of the best-of-five series, Magnolia Hotshots lost their groove and momentum when Rakocevic was ejected because of flagrant foul 1.
If Magnolia wants to win against Barangay Ginebra, they should also adopt the "Never Say Die" attitude of their enemies. The team should also know by now how to counter Tim Cone's triangle offense since they won a grand slam under him in the 2013-2014 season.
Top PBA Online Betting Site in the Philippines: Halowin Bet
Join Halowin Bet for PBA real money online betting, most reliable and legit Philippines online PBA betting site. Halowin Bet offers variety sports betting options and bonus, you can bet on sports every week and win huge bonuses together!
Each PBA bet has its odds, please be aware that higher odds comes with higer risk. Click on Halowin Bet Philipines Online Betting site to win big bonus.