Out of nowhere, Fury and Joshua had seemingly agreed to a Battle of Britain Tyson Fury vs Anthony Joshua showdown in December. However, the fight fell through and instead, Fury will be taking on Derek Chisora on December 3rd.
It was expected that Fury would pursue a bout with Oleksandr Usyk, the undefeated WBA, IBF, and WBO champion after beating AJ in their rematch in Saudi Arabia. However, Usyk wants to rest and spend time with his family.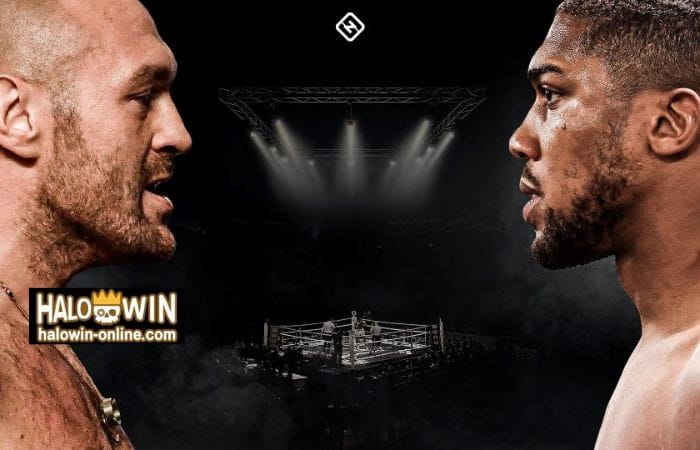 Tyson Fury vs Anthony Joshua Upcoming Fight
The Gypsy King teased Joshua by posting on social media: "I'd like to give you an opportunity to fight for the WBC heavyweight championship of the world." To this tweet, Joshua replied: "Yeah calm. I don't do online discussions just for clout so if you're really about it, shout. I'll be ready in December."
Fury has the luxury of cherry-picking any one of WBC's top 15 contenders. He sent out a message to Joshua saying: "You're coming off a 12-round fight so you're match-fit. I'm giving you a few months' notice.
So if you're interested I'll send over the date and we can rumble - A Battle of Britain for the WBC heavyweight championship of the world! Let me know if you're interested; if not, I will select another opponent."
Unfortunately, due to unknown reasons, this bout never came to fruition.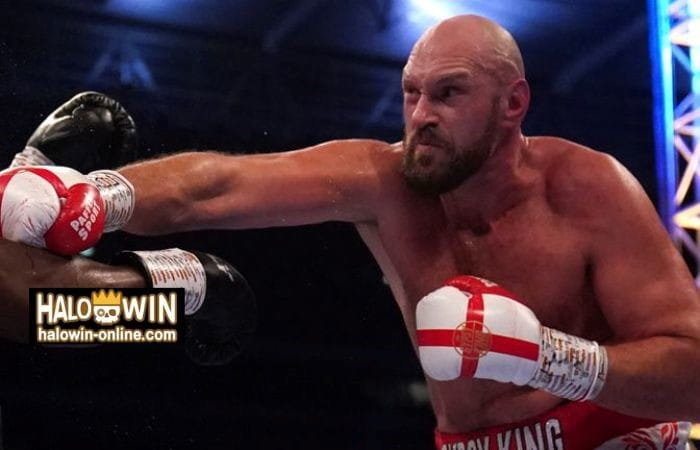 Technical Evaluation of Tyson Fury's Strengths & Weaknesses:
Strength & Positives of Tyson Fury Game:
Tyson Fury's boxing skills are unmatched due to his ability to switch stances seamlessly, whether in orthodox or southpaw positions.
This unique skill allows him to confuse his opponents, as demonstrated in his victory over Derek Chisora. Fury's exceptional ring IQ is another strength that enables him to navigate challenging situations and neutralize his opponents' strengths.
He effectively neutralized the right hand of both Wladimir Klitschko and Deontay Wilder by using his unorthodox style and defensive skills to his advantage.
Fury's strategic approach, combined with his ability to control the pace and evade attacks, played a significant role in his dominant rematch against Wilder.
Downsides of Tyson Fury's game:
However, one of Tyson Fury's weaknesses is that he tends to underestimate his opponents at times. This dismissive attitude towards less threatening opponents has led to situations where he has been hurt or knocked down in fights against Nikolai Firtha, Nevan Pajkic, Steve Cunningham, Joey Abell, and Otto Wallin.
Additionally, Fury is susceptible to the counter-overhand right as demonstrated by knockdowns suffered against Pajkic and Cunningham.
Even in the fight against Wilder where he was confident of a victory nearly cost him when he was knocked down. To succeed against Anthony Joshua or other top contenders, Fury needs to improve on defense and address this vulnerability specifically concerning right-hand attacks.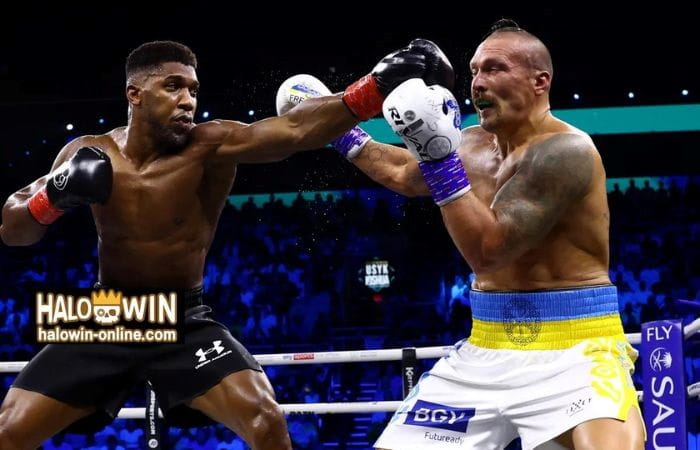 Assessment of Anthony Joshua's Strong & Weak Zones:
Joshua's boxing abilities have both strengths and weaknesses.
The positive side of Joshua's game:
On the positive side, he has a solid foundation in fundamental skills, as well as impressive size, punching power, athletic ability, and bravery.
One of his advantages over Tyson Fury is his experience in major fights; however, this is not a guaranteed win. In particular, Joshua's use of uppercuts has been effective in past matches and he recently incorporated two or three consecutive uppercuts into his fighting style for the first time in his fight against Kubrat Pulev.
Weak Zons of Joshua Game:
On the other hand, Joshua does have some downsides to his game. He tends to be flat-footed with heavy movements like a truck and lacks proper lateral movement within the ring. Additionally, due to being too muscular and large-bodied, he tends to tire quickly which could be remedied by losing some muscle mass.
Another weakness is poor boxing intelligence; after rattling opponents, he often goes for an early kill rather than playing it smart. Lastly, Joshua's corner/trainers are not always helpful with their advice or management during fights so sometimes winning dirty can become necessary to secure a victory.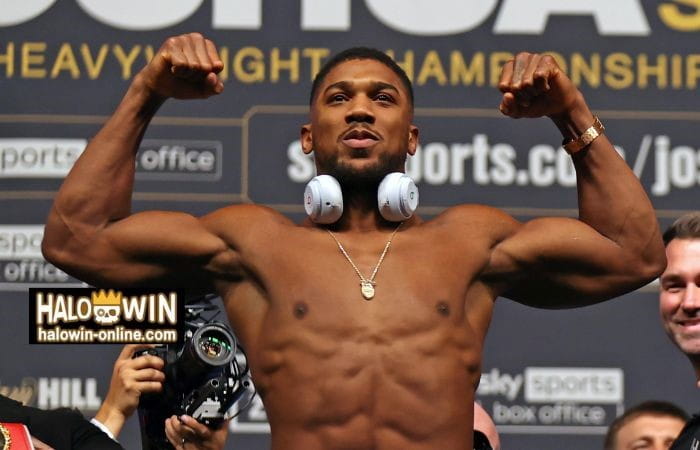 What Anthony Joshua Has to Say about the Match:
Joshua has proposed a Tyson Fury vs Anthony Joshua match with Tyson Fury and is waiting for the Fury's response.
According to Joshua,
"You know me, I try and provide for the fans. I know who the fans want. The ball's in [Fury's] court. I would 100% be honored to compete for the WBC heavyweight championship of the world. I stand here and I say that proudly."
"That would be an honor. So wherever you are, if you're listening. You know my management. You know my promoter. We've had [dialogue] before so let's continue and hopefully we can get this on sooner than later. "
"We're not getting any younger."
Tyson Fury Verdict on the Tyson Fury vs Anthony Joshua Match: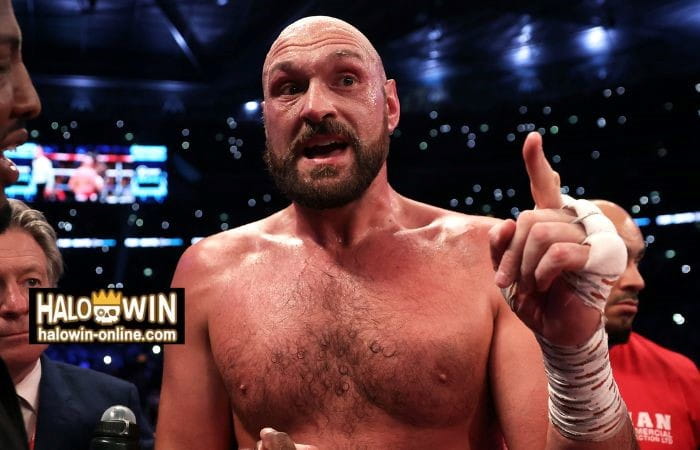 Tyson in his statement to Sport Bible said: "I don't even [want to] go there anymore. Finished. No interest in any AJ questions. Zero. Man's dead in my eyes. There's no business between me and him to be done. Finished."
"From 2017 to, however long it's been, 2022 - trying to make a fight. So, it's not happening."
"My offer to Ngannou is on the table. As I said, if Usyk doesn't fight then I'll be looking to make the Ngannou fight. I'm going to do a two-fight deal in a boxing ring and in the cage. I've never asked him to fight in the boxing ring. I always said the cage."
"The deal was a cage, four-ounce gloves - let's get it on. In a boxing ring, it would be a pointless contest. It'd be like me fighting someone at the local gym - bodybuilding gym. But in a cage with four once gloves on, anything can happen."
Prediction about Tyson Fury vs Anthony Joshua Fight:
Since the Tyson Fury vs Anthony Joshua match is not confirmed. But many boxing gurus are sure about this fight.
They even started to give their opinion and predictions about this game. Many legendary boxers like Mike Tyson, Roy Jones Jr, George Foreman, and Amir Khan have predicted Tyson Fury the winner of this fight.
While legendary players like Tonny Bellew, Bernard Hopkins, Wladimir Klitschko, David Haye, and Andy Ruiz Jr. predicted that Joshua had the edge in this fight against Fury.
The previous sign up free ₱100 + registration bonus ₱88 casino activity has ended, but in order to continue to take care of the majority of EsballPH Halowin loyal players.
Now! EsballPH Halowin are once again launching the Register Free ₱100 Sign Up Bonus Sharing FB monthly FREE ₱38 Casino Promotion.
You can also click to enter the Online Casino Bonus & Promo introduction, which provides more diverse casino bonuses.