Born on February 24th, 1977 in Grand Rapids, Michigan, Floyd Mayweather Jr. is an iconic retired American professional boxer who is widely regarded as one of the greatest defensive fighters ever seen in the ring.
He was known for his exceptional speed, precision, and defensive mastery which he showcased throughout his illustrious career that spanned multiple weight classes where he held numerous world titles without ever losing a single fight professionally.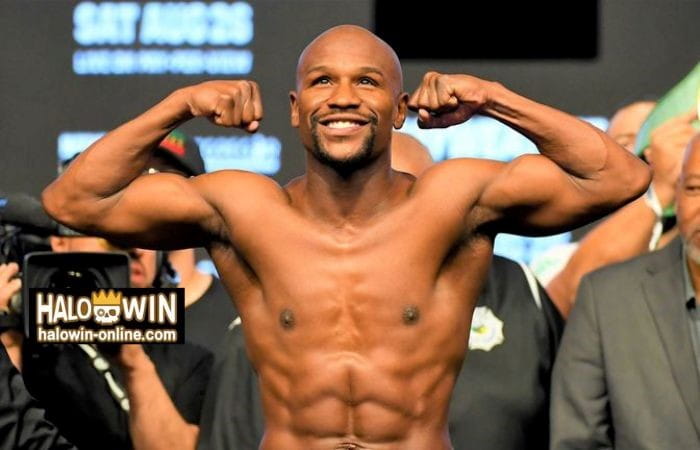 Who is Floyd Mayweather?
Mayweather's nickname "Money" was fitting as he generated substantial revenue through high-profile fights that were nothing short of remarkable due to his technical brilliance and strategic approach that made him unbeatable inside the squared circle.
Beyond just being an accomplished boxer though, Mayweather's larger-than-life persona coupled with his charismatic personality made him one of the most captivating figures in professional boxing history who left an indelible legacy behind even after retirement from the boxing competition itself.
Professional Career of Mayweather: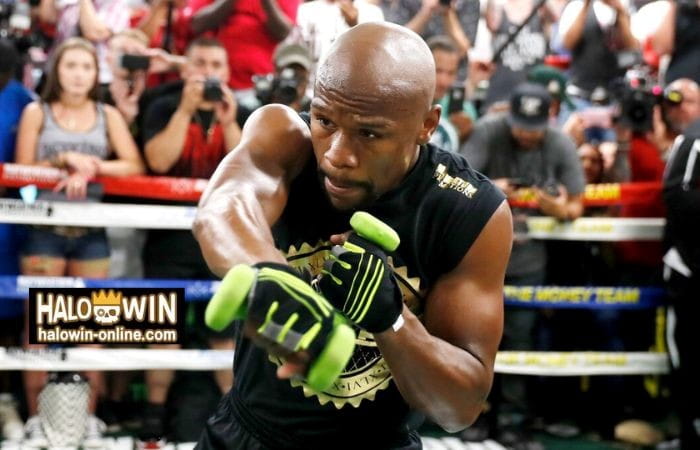 Floyd Mayweather Jr. had an impressive professional boxing career that lasted for more than two decades, spanning from 1996 to 2017. He achieved an undefeated record and won numerous world titles across multiple weight divisions, setting himself apart as one of the greatest boxers of all time.
Mayweather's journey to greatness began in October 1996 with his professional debut, where he showcased his exceptional skills and quickly gained attention in the boxing world. Throughout his career, he exhibited a remarkable ability to adapt his style and dominate opponents in different weight classes.
He won his first world title, the WBC super featherweight championship, in 1998 by defeating Genaro Hernández. Mayweather defended this title multiple times before moving up in weight and claiming the WBC lightweight title in 2002. He continued to achieve success in higher-weight divisions by capturing world titles in super lightweight, welterweight, and super welterweight categories.
Mayweather's defensive prowess, speed, and counterpunching ability made him a formidable opponent for anyone who stepped into the ring with him.
Notable victories throughout his career include wins over Oscar De La Hoya, Ricky Hatton, Shane Mosley, Miguel Cotto, Canelo Alvarez, and Manny Pacquiao; these high-profile fights not only elevated Mayweather's status but also generated record-breaking pay-per-view buys and financial success.
In August 2017 Floyd Mayweather Jr.'s last professional fight took place against MMA star Conor McGregor where he secured his 50th consecutive victory surpassing Rocky Marciano's undefeated record announcing his retirement following it cementing him as one of the greatest boxers of all time.
Aside from Mayweather Jr.'s impeccable accomplishments inside the ring; it was also his exciting personality that contributed to his huge popularity drawing significant attention to his fights.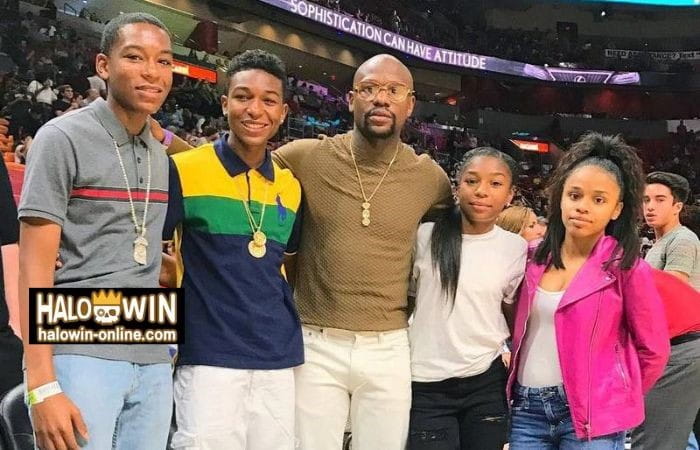 Family & Personal Life of Floyd Mayweather Jr.:
Floyd Jr. comes from a family of fighters. His father, Floyd Sr., boxed professionally from 1974 to 1990 and his uncle Roger Mayweather has also trained him for much of his career.
Along with his impressive boxing career, Floyd has been involved in several high-profile relationships, including ones with Shantel Jackson and Josie Harris. He is also a proud father to four children - daughters Lyanna and Jirah and sons Zion and Koraun.
Despite once being close friends with rapper 50 Cent, the two have been trading insults for years now. In fact, 50 Cent famously challenged Floyd to read a page of Harry Potter without stopping.
At his 42nd birthday party in West Hollywood last February, Grammy-nominated rapper Tyga was escorted out but they are still said to be on good terms.
Fighting Stance and Skills of Floyd Mayweather: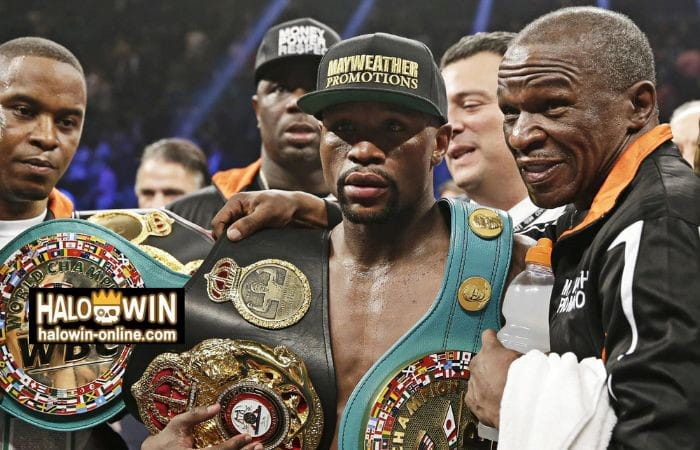 Mayweather Strengths & Skills:
Floyd Mayweather is a boxing legend, renowned for his in-ring intelligence and physical prowess. His skill set is unparalleled, with few fighters in history able to match his pound-for-pound abilities. However, it's not just his physical talents that have contributed to his undefeated record. Mayweather's reputation as the smartest boxer in history is well-deserved, thanks to his strategic approach to fights.
Mayweather takes a measured approach to each fight, using the early rounds to assess his opponent before making calculated moves. This approach has made him nearly unbeatable throughout his career.
Weaknesses of Mayweather's Game:
It's worth noting that any perceived weaknesses of Mayweather are relative at best. He is widely regarded as the best boxer in the world for good reason. While some suggest power-punching could be a weakness for him, it would take an exceptional fighter like Manny Pacquiao at his peak to truly challenge Mayweather's dominance and cement their place on boxing's Mount Rushmore.
Latest Boxing Fight of Mayweather:
In his last professional fight, Mayweather took on Conor McGregor. Mayweather emerged victorious with a 10th-round TKO, securing his 50th consecutive win and surpassing Rocky Marciano's undefeated record. The referee stopped the fight as Mayweather unleashed a series of punches, sealing his victory in a highly anticipated bout.
What Next for Floyd Mayweather:
Mayweather Jr. has called it off boxing in 2017 after beating Conor McGregor. Currently, he is enjoying his retired life with his family. His remarkable career comprises of just victories and he never faced any defeat in his entire career.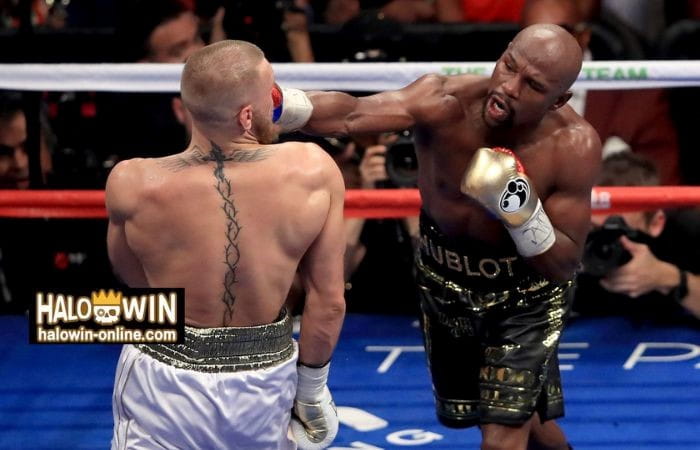 FAQs
How many boxers are undefeated?
In boxing history, there are 21 fighters that did not concede any defeat in their career.
How many fights has Floyd Mayweather won?
Mayweather took part in 50 bouts in his entire career, winning all the matches.
The previous sign up free ₱100 + registration bonus ₱88 casino activity has ended, but in order to continue to take care of the majority of EsballPH Halowin loyal players.
Now! EsballPH Halowin are once again launching the Register Free ₱100 Sign Up Bonus Sharing FB monthly FREE ₱38 Casino Promotion.
You can also click to enter the Online Casino Bonus & Promo introduction, which provides more diverse casino bonuses.