Who is Anthony Joshua?
Anthony Joshua, a British professional boxer, has become one of the most prominent figures in the sport since he turned professional in 2013. Born on October 15, 1989, in Watford, England, he began boxing at the age of 18 and won a gold medal at the London Olympics in 2012. This victory propelled him towards his successful career as a heavyweight boxer.
Early Life & Schooling of Joshua: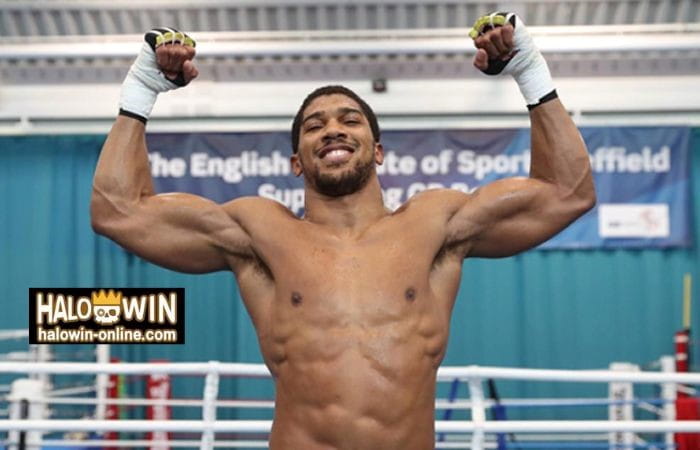 Anthony Oluwafemi Olaseni Joshua was born on October 15th, 1989 in Watford, Hertfordshire. He has Nigerian roots from his mother's side and Irish-Nigerian heritage from his father's side, tracing back to the Yoruba people.
With a privileged lineage, he spent part of his childhood as a boarding school student in Nigeria before returning to attend Kings Langley Secondary School in the UK. Known as "Femi" among friends and teachers due to his middle name, Joshua excelled in football and athletics and even set a record for the 100-meter sprint at age nine with an impressive time of 11.6 seconds.
A descriptive look into the Professional Career of Joshua:
Joshua's career has been marked by impressive achievements and titles. He established himself as a rising star by winning his first 15 fights by knockout. In 2016, he won the IBF heavyweight title after defeating Charles Martin.
He then added the WBA and IBO titles to his collection by defeating Wladimir Klitschko in an exciting fight in 2017. Joshua defended his titles against top challengers like Carlos Takam, Joseph Parker and Alexander Povetkin.
In spite of suffering a stunning upset loss to Andy Ruiz Jr., which cost him his titles in 2019, Joshua made a comeback later that year when he won a rematch against Ruiz Jr., regaining his titles with a unanimous decision victory.
With an impressive record of 25 wins and only three losses under his belt so far - with an astounding number of victories coming through knockouts. Anthony Joshua is known for his powerful punching skills combined with athleticism and technical boxing abilities. He is considered to be one of the top boxers globally today.
Joshua's talent and charisma have made him not only one of Britain's biggest sports stars but also an international ambassador for boxing as well.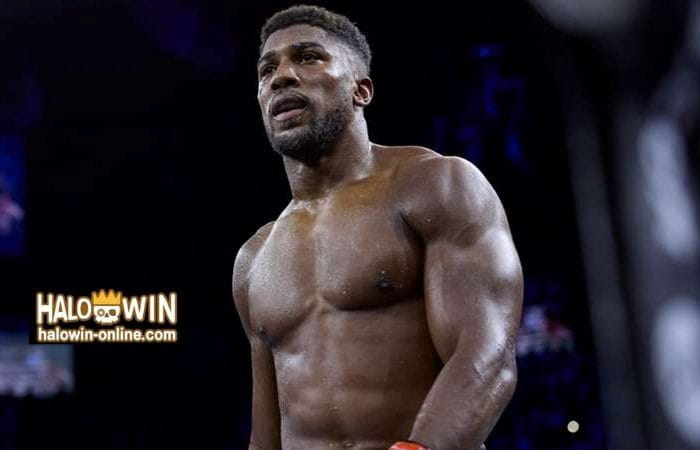 Joshua's Boxing Track Record
| Record | Data |
| --- | --- |
| Total Boxing Fights | 28 |
| Won By TKO/KO | 22 |
| Won By Decisions | 3 |
| Boxing Rounds | 148 |
| Losses | 3 |
| Losses By TKO/ KO | 1 |
| Draws | 0 |
| Division | Heavyweight |
The physical appearance of Joshua
| Appearance | Data |
| --- | --- |
| Height | 6 Feet 6 Inches (198cm) |
| Weight | 115 Kg (255 lbs) |
| Stance | Orthodox |
| Reach | 82 Inches (208cm) |
| Hair Color | Black |
| Eye Color | Black |
Fighting Stance and Skills of Anthony Joshua
Anthony, while he may look the part of a champion, doesn't quite measure up as a good fighter.
Joshua's Strengths in the Ring
However, he does possess some strengths such as solid fundamentals, immense size, punching power, decent athletic ability, and courage.
One advantage he holds over Tyson Fury is his experience in big fights which could prove to be massive but it's not a sure thing. Additionally, the uppercut has always been an essential part of Anthony Joshua's game plan and was used to great effect against Wladimir Klitschko.
In his most recent fight against Kubrat Pulev, Joshua incorporated two or three consecutive uppercuts into his fighting style which was new for him.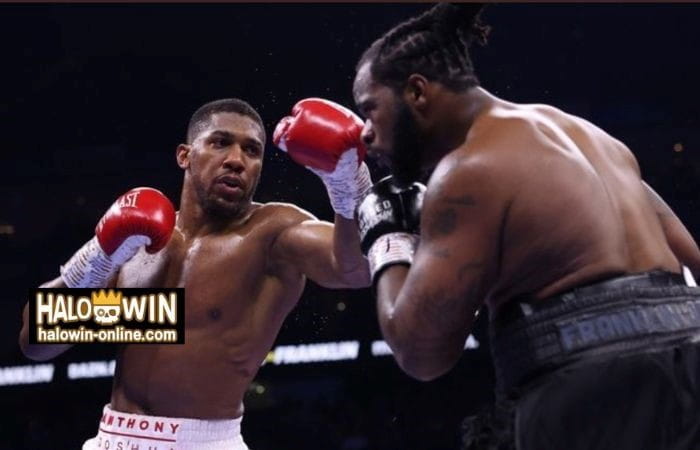 Downsides of Joshua's Game
On the downside, Anthony Joshua suffers from being flat-footed with heavy movements like a truck and lacks proper lateral movement in the ring.
He is also too big and muscular which causes him to gas out quickly; therefore losing muscle mass would be beneficial for him.
Furthermore, poor boxing intelligence is also one of his weaknesses as he tends to go in for the kill too early after rattling opponents instead of playing it smart. His corner/trainers are also not very helpful with their advice and in-fight management; sometimes winning dirty can be necessary.
The controversy over Joshua
In November 2017, Anthony Joshua faced criticism for incidents involving social media where derogatory remarks were made about Eddie Chambers on Instagram from the verified account that he initially claimed was fake. Later on Snapchat, he seemed to support Robert Mugabe leading to suspicions of hacked accounts.
In June 2020 at a Black Lives Matter protest speech, he encouraged boycotting certain shops and investing in black-owned businesses which led to accusations of racism; however, Joshua distanced himself from the speech stating that it was read on behalf of a friend and vehemently denied any racist intent or belief.
Latest Boxing Fight of Joshua
Anthony Joshua secured a crucial victory in his latest boxing fight against Jermaine Franklin at the O2 Arena in London on Saturday night. After suffering a painful loss to Oleksandr Usyk last year, the former champion was determined to win against the tough American.
He managed to achieve this through a clear unanimous decision, with scores of 118-111 and 117-111 twice. Despite not having any world titles on the line for the first time in seven years, this fight was still of utmost importance to Joshua's future aspirations. Another loss would have been devastating for his career progression.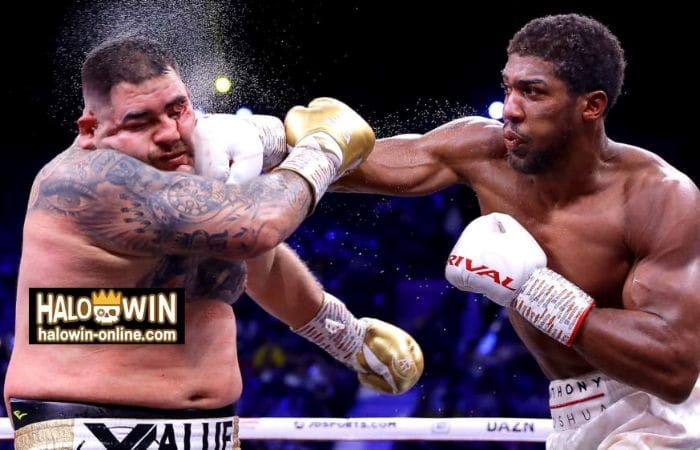 What Next for Anthony Joshua
Joshua has proposed a match with Tyson Fury and is waiting for the Fury's response. According to Joshua,
"You know me, I try and provide for the fans. I know who the fans want. The ball's in [Fury's] court. I would 100% be honored to compete for the WBC heavyweight championship of the world. I stand here and I say that proudly."
"That would be an honor. So wherever you are, if you're listening. You know my management. You know my promoter. We've had [dialogue] before so let's continue and hopefully we can get this on sooner than later."
"We're not getting any younger."
FAQs
What is Anthony Joshua's boxing record?
Joshua's boxing record is 25-3-0. Out of his 5 wins, 22 are by knocking out the opponent. While he was knocked out by the opponent 1 time in his career.
Did Joshua start boxing at 22?
Actually, Joshua started boxing at the age of 18.