Canelo Alvarez won against Caleb Plant and became the first undisputed champion in super-middleweight boxing. He won in the 11th round of the fight, delivering a spectacular knockout that sealed his victory.
Although Alvarez was winning most of the rounds, Plant was a difficult opponent for him to face.
Canelo Alvarez vs Caleb Plant Match Summary
Alvarez knocked Plant down twice in the 11th round, first with a left hook and then with a right uppercut. Even though Plant got up, he was unsteady and in a daze as Alvarez pursued him and attacked him with powerful punches until he was finally knocked down for good at 1:05 of the round.
Alvarez's victory was a result of his incredible late-fight flurry that showcased his remarkable skills and dominance in the ring.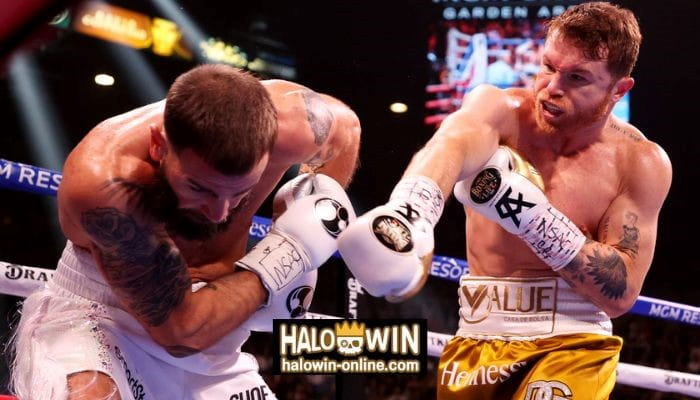 Technical Assessment of Canelo Alvarez Skills & Fighting:
Canelo Alvarez is a Mexican boxer who has great command over his skills and strengths in the ring. The first and one of his biggest strengths is his discipline. He works very hard and is always well-prepared for his upcoming fights.
He is also sturdy and powerful. In most of his fights, he has knocked out many opponents with his punches. Canelo is very strategic and plans his moves very carefully.
He worked quite hard in improving his skills and his coach, Eddy Reynoso played a big part in his success.
But with some strengths, there are also certain weaknesses that Canelo needs to improve and work on. The first weakness that most people and experts say is that Canelo sometimes struggles to react quickly if his opponent gets too close to him.
This has been noticed in some of his past fights. Furthermore, Canelo becomes slow and stiff in his movements and this makes it difficult for him to dodge his opponent's punches.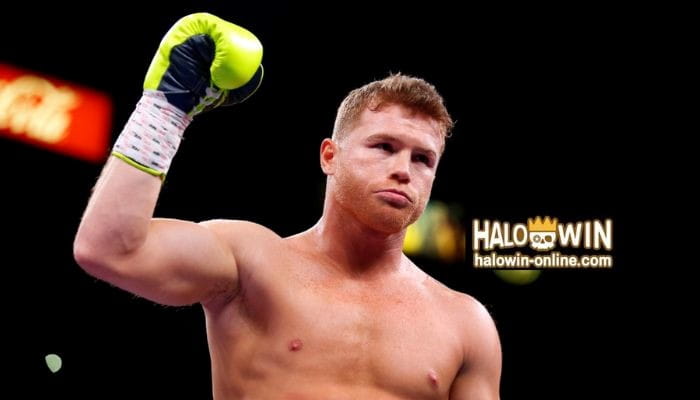 Caleb Plant Skills & Fighting Analysis:
Caleb Plant is a skilled fighter with good footwork and a strong ability to move and adjust his stance to avoid incoming punches.
He is a sharp puncher with decent power and accuracy, and he is capable of finding angles for both hands through the use of his shoulder roll technique.
However, his biggest weakness is his balance, as he struggles to maintain his footing and reset his stance after slipping multiple punches. This makes him vulnerable to high-volume attacks, especially in close range where he lacks safe ways to get to distance and reset.
Canelo Alvarez vs Caleb Plant Comparison:
Canelo Alvarez
vs
Caleb Plant
30
age
28
5ft 7in (171cm)
Height
6ft 1in (185cm)
76 Kg (168 lbs)
Weight
76 Kg (167 lbs)
Orthodox
Stance
Orthodox
70 ½ Inches (179 cm)
Reach
74 Inches (188 cm)
56-1-2
Boxing Record
21-0-0
38
Knockouts
12
With Billy Joe Saunders
On May 08, 2021
At AT&T Stadium, Arlington Texas, U.S
Won By Decision
Last Fight
With Caleb Traux
On January 30, 2021
At Shrine Exposition Centre, California, U.S
Won by Decision
Canelo Alvarez vs Caleb Plant Fight Highlight
In the first round, both fighters were feeling each other out. Alvarez landed some good punches to Plant's body and face, giving him a slight advantage.
In the second round, Plant landed some uppercuts and continued to jab, but Alvarez landed some hard shots to Plant's body.
The third round saw Plant land a good uppercut, but Alvarez responded with a combination of the body and head.
In the fourth round, Plant was more active, but Alvarez landed some hard shots that backed Plant into the ropes.
In the fifth round, Alvarez was warned for hitting too low but still extended his lead with a left to Plant's head.
In the sixth round, Alvarez landed a big right and left, causing damage to Plant.
The seventh round saw Alvarez land some hard shots and Plant head-butted him.
Alvarez continued to dominate in the eighth round, landing a power combination.
In the ninth round, Plant scored some points but Alvarez landed a hard right on his jaw.
In the tenth round, Alvarez pressed Plant to the ropes, but Plant fought back.
Turning point of the Match:
In the eleventh round, Plant needed a knockout to win, but Alvarez was too strong. Alvarez knocked Plant down with a vicious combination and then landed a series of punches that ended the fight by knockout.
Alvarez became the first-ever four-belt super-middleweight and undisputed champion and celebrated with a crown in front of a cheering crowd.
Emotional conversation between Canelo and Caleb after the fight:
In a post match conference, Canelo Alvarez said:
"To be honest with you, yeah. I was a little bit frustrated – especially in the first five rounds. But then the second half of the fight was exactly how we envisaged it. We don't have to take anything away from Caleb Plant. He's a great fighter and he made a great effort tonight. But in the end, we came out with the win. That's all that matters really, So even though we had that frustration in the first five rounds the second half of the fight was ideal."
While on the other hand, Caleb Plant apologized for his comments on Canelo before the match. After the fight, both had an emotional chat.
"You are a good fighter," Canelo said to Plant.
"I'm sad," Plant replied.
"Don't be ashamed, you are a great fighter man. And I'm sorry for everything. But at the end of the day, we are men, and we are human. I'm sorry for everything." Alvarez insisted.
"Can I tell you something? When I said 'Motherf***er' I would never talk about your mother. Because I don't have a mother, my mom died." After this Plant said.
"You have a really good and beautiful family. You are my family." Canelo replied.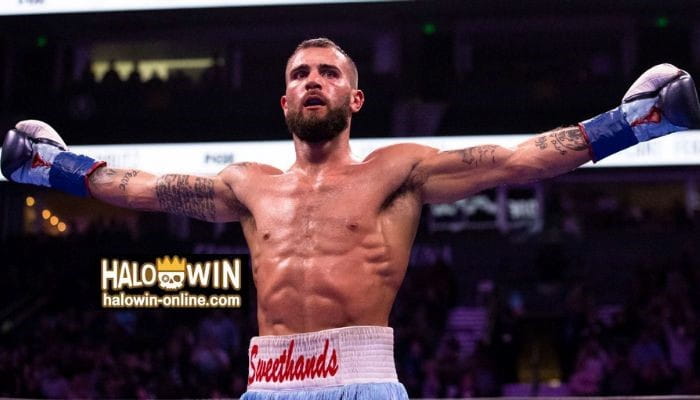 Canelo Alvarez vs Caleb Plant FAQs
Who won between Canelo Alvarez and Caleb Plant?
Canelo Alvarez applied some vicious combinations to the Caleb Plant, who could not stand against these combinations. Although Caleb Plant just required a knockout to finish off the game, Canelo Alvarez was too strong and sturdy against him.
With a few heavy punches and lethal combinations, the Mexican knocked Plant out of the fight. The fight lasted 11 rounds. As a result of this fight, Canelo Alvarez became the undisputed champion.
How much did Canelo win in the Caleb Plant fight?
There were multiple reports suggesting that the prize money of the Canelo Alvarez vs Caleb Plant fight was $50 Million. The purse was divided in such a way that the winner will receive 80% of the prize money.
So, according to this Canelo received $40 Million, and the remaining $10 Million went into Caleb Plant's bank account.
Why did Canelo fight Caleb?
Both the fighters, Caleb plant, and Canelo Alvarez fought to decide the first undisputed super middleweight champion in boxing history. Both the boxers were champions and belt holders in different categories and divisions. This match was to decide the best among them.
The previous sign up free ₱100 + registration bonus ₱88 casino activity has ended, but in order to continue to take care of the majority of EsballPH Halowin loyal players.
Now! EsballPH Halowin are once again launching the Register Free ₱100 Sign Up Bonus Sharing FB monthly FREE ₱38 Casino Promotion.
You can also click to enter the Online Casino Bonus & Promo introduction, which provides more diverse casino bonuses.