Who is the Pride of the Philippines? Manny Pacquiao is definitely the answer to the minds of many Filipinos.
There are very few personalities in the world that have captured the hearts of their nation quite like Manny Pacquiao. Pacquiao is a rare individual, who has inspired millions all over the world with his incredible story.
He has made his people in the Philippines proud with his incredible athletic achievements, helped thousands of people with his charitable spirit and philanthropic endeavors, and represented his people as a part of the government.
Manny Pacquiao is a legend and a Filipino national treasure who will always be remembered as the Pride of the Philippines.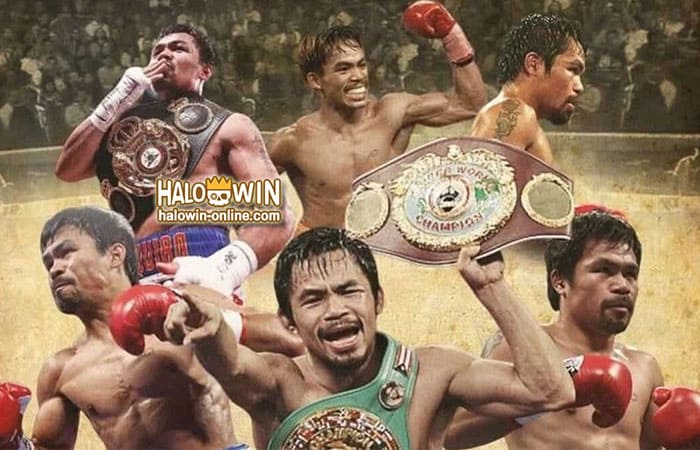 The Struggles of Poverty: Manny Pacquiao's Early Life
It would be fair to say that Manny Pacquiao wasn't dealt the best of cards. He was the fourth of six children raised by a single mother in a small village in the Bukidnon province in The Philippines.
As a child, Manny Pacquiao didn't get much of a formal education. He had to drop out of school at a very young age, and start working to support his family. He worked many small jobs, barely making enough to afford one meal a day, and sometimes not even that. At 14 years of age, Little Manny moved to Manila, to find better-paying work, however, he only had tough times ahead.
Little Manny had to live on the streets and started boxing in the streets to make ends meet. He was training out of makeshift gyms and competing in small street-level tournaments, where he barely got compensated. Still, his struggle paid off as he was selected for the National Amateur boxing team.
This allowed him to focus on his training, as his food and board were sorted. He continued to improve and compete in amateur tournaments for a couple of years, amassing an Amateur record of 60 wins and 4 losses.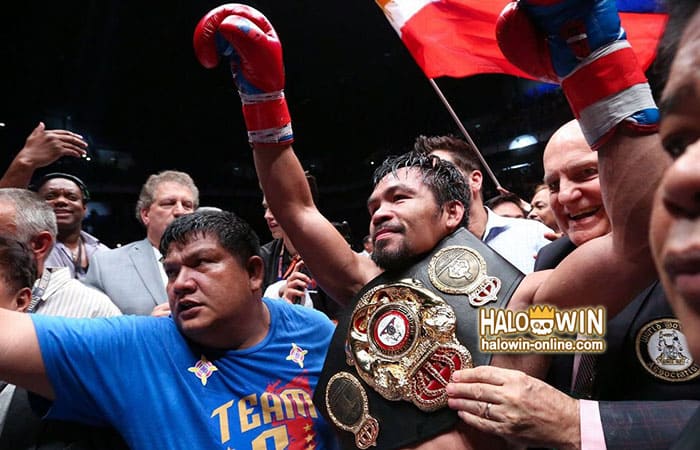 Unstoppable in 8 Weight Divisions: Manny Pacquiao's Professional Career
Manny Pacquiao went pro when he was only 16 years old. His early career in the Philippines was tough. Though he won all of his fights, he was underpaid for most of them and was fighting really tough opponents. After 23 wins, he had his first international fight in Japan, where he impressed everyone with a dominant first-round knockout of Shin Terao.
This got Pacquiao his first shot at a world title. In his next fight, he defeated Chatchai Sasakul in Thailand and became the WBC flyweight world champion. After defending the title once, Pacquiao missed weight in his fight against Medgoen Singsurat and lost the flyweight title. However, he decided to move up in weight and won the WBC International super bantamweight title in his very next fight.
After five consecutive defenses, he knocked out Lehlohonolo Ledwaba to win the IBF Super bantamweight title. Pacquiao continued to dominate at super bantamweight, however, his real journey towards stardom began at featherweight, where he had massive fights against big names like Marco Antonio Barrera, and Juan Manuel Márquez.
The bouts between Manny Pacquiao and Juan Manuel Márquez were nothing short of spectacular. The initial encounter ended in a draw, but Pacquiao emerged victorious in the second fight, held in the super featherweight division. As a result, he claimed the unified WBC title and The Ring super featherweight championship. The pair fought two more times, at welterweight, with both getting one win each.
Manny Pacquiao continues to rise through the divisions, winning world titles at both lightweight, welterweight, and super welterweight. He became a massive star, and in 2015, he had one of the biggest fights of his career against Floyd Mayweather Jr and became one of the highest-paid athletes in the world.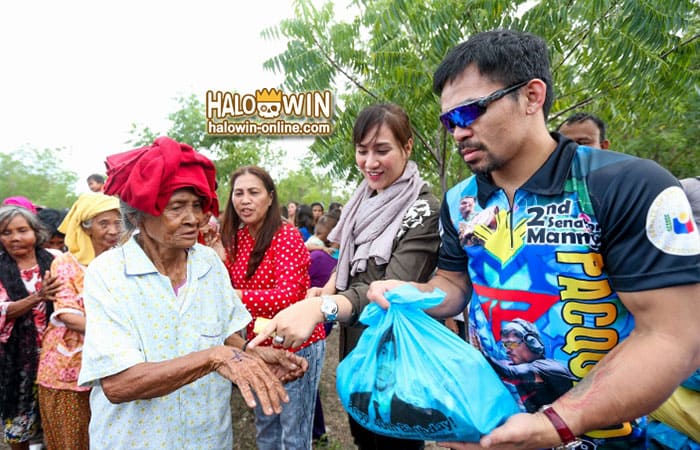 A Champion Beyond the Ring: Manny Pacquiao's Dedication to Giving Back
Throughout his life, Manny Pacquiao has demonstrated a deep commitment to giving back to his community and improving the lives of those in need. Living through a very rough childhood, Pacquiao always had genuine compassion for others, and his charitable efforts date back to his early days as a professional boxer.
He established the Manny Pacquiao Foundation, which focuses on providing aid to underprivileged communities in the Philippines, and building schools, health clinics, and houses for families in need.
Moreover, Pacquiao also used his personal wealth and influence to support various causes all over the globe. He has been a vocal advocate for environmental protection and has always promoted the education and empowerment of young kids, providing them with scholarships and starting multiple funding programs to improve the quality of education in the Philippines.
In recognition of his charitable work, Pacquiao has received numerous awards and honors. He was named a Goodwill Ambassador by the United Nations Development Programme in 2009. After his retirement, Manny Pacquiao continued his Philanthropic work, and served in the government of the Philippines as well, aiming to make changes for the betterment of the people.
Manny Pacquiao has shown again and again that apart from being one of the best boxers to ever do it, he is also a champion for the people, and he continues to inspire many others to follow in his footsteps.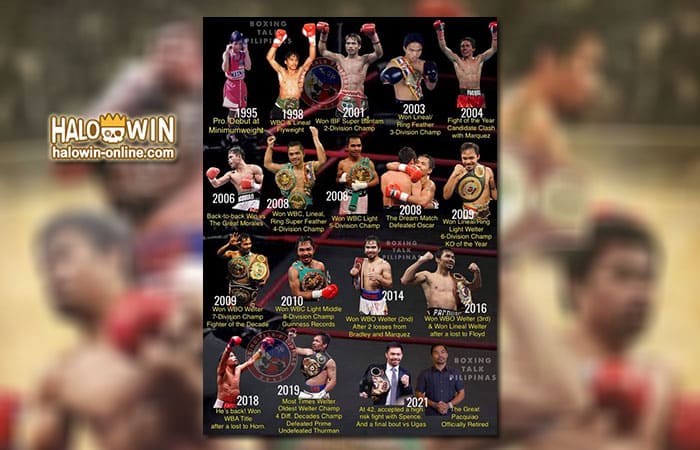 A look at Manny Pacquiao's Greatest Achievements
Manny Pacquiao is considered one of the greatest boxers of all time, having achieved numerous remarkable milestones in his career. He has become one of the world's highest-paid athletes and was recognized as the Fighter of the Decade for the 2000s by the Boxing Writers Association of America (BWAA). He is also one of the most successful pay-per-view boxers, with 24 PPV bouts that have generated an estimated 20 million buys and $1.25 billion in revenue.
Pacquiao made history by becoming the only fighter to hold world titles in eight different weight classes, an incredible feat that speaks to his versatility and dominance in the ring. Perhaps his most notable achievement is his 2015 bout against Floyd Mayweather, which remains the best-selling fight in boxing history with 4.6 million PPV buys. These are just a few of the many accomplishments that make Manny Pacquiao a true legend in the world of boxing.
What's Next for Manny Pacquiao?
Manny Pacquiao is the Pride of the Philippines, and though he continues to work on multiple philanthropic projects in his country, along with serving as the president of his political party, he still has a deep desire to compete in the sport of boxing that he loves so dearly. He recently announced that he will sign a fight deal with Rizin, and compete in the ring in 2023.