After going back and forth on social media for a long time, two of the biggest young stars in boxing, Gervonta Davis and Ryan Garcia are set to face off against each other on April 15th, 2023 in one of the biggest and most anticipated fights of the year.
Both Tank and King Ry are undefeated and have amassed a massive following of fans. They are also extremely talented and have an entertaining boxing style to go with it. Overall, this is going to be one hell of a fight, and today we are going to give you our take on it, along with both the fighter's stats, stylistic breakdown, and our final prediction.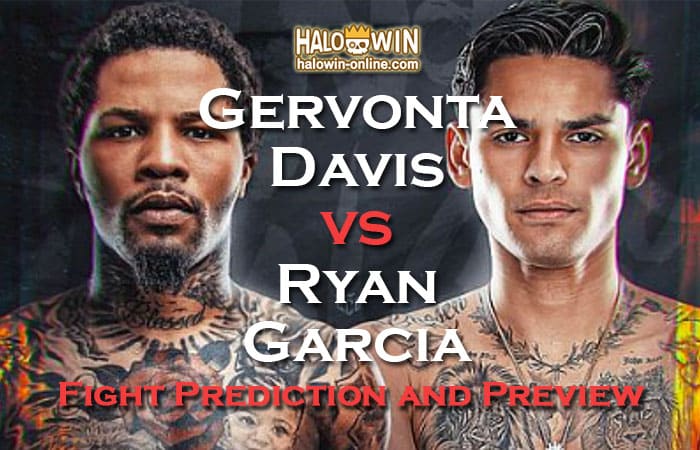 The Background of Gervonta Davis vs Ryan Garcia Boxing Fight
Davis and Garcia, two rising stars in the 130 to 140-pound weight range, are generating a lot of anticipation as they prepare to face each other in the ring this April. Both Boxers boast unbeaten records, a combined 51 wins, and 45 KOs.
Gervonta Davis and Ryan Garica have had a healthy rivalry for some time now. Their potential fight in the ring was hyped for over two years but did not come to fruition. It started when Garcia called out Davis while he was on Mike Tyson's podcast. He even face-timed Tank and challenged him to a fight. This was followed by both fighters going back and forth on Twitter for a while, and calling each other out after fights.
Finally, after years of anticipation, both sides agreed to a fight earlier this year, and April 15 was finalized as the date for these two eager combatants to meet in the ring.
The Tale of the Tape
Gervonta Davis
vs
Ryan Garcia
28
Age
24
5 feet 5.5 inch
Height
5 feet 10 inches
67.5 inches
Reach
70 inches
Southpaw
Stance
Orthodox
28-0
Record
23-0
26
Knockouts
19
Hector Garcia
Win via TKO
January 7th, 2023
Last Fight
Javier Fortuna
Win via KO
July 16th, 2022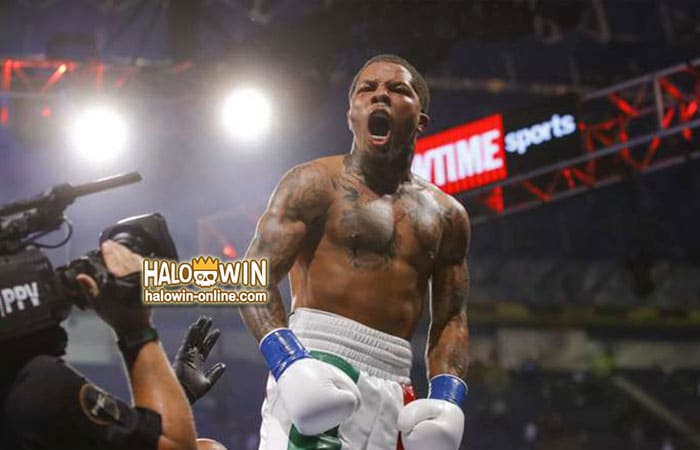 Gervonta Davis vs Ryan Garcia's Fight Analysis
Gervonta Davis's Analysis
Gervonta Davis, aka, "Tank" Davis is one of the most talented and powerful punchers in boxing right now.
He has already held world titles in three different weight classes. He became the IBF Super featherweight champion back in 2017 after defeating José Pedraza and won the WBA (Super) super featherweight title the next year after defeating Jesús Cuellar. He also held the WBA (Regular) title at both lightweight and super lightweight.
Davis has an impressive resume, with wins over the likes of Léo Santa Cruz, Mario Barrios, Isaac Cruz, Rolando Romero, and Rolando Romero.
Ryan Garcia's Analysis
Ryan Garcia is one of the biggest stars in boxing, and at a very young age, he has built a massive following and fan base. He is known for his lightning-fast hands and has an undefeated record of 23 wins and 0 losses.
Ryan Garcia is the former WBC interim lightweight champion, and he won the title after defeating former champion Luke Campbell. Garcia also has notable wins over Francisco Fonseca, and Javier Fortuna in his most recent fight.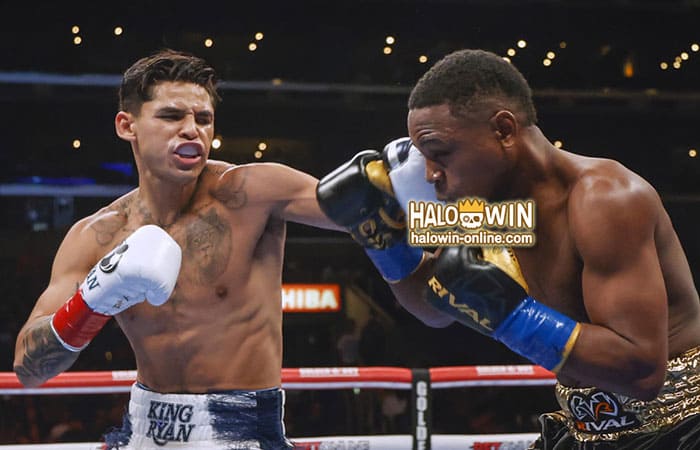 Gervonta Davis vs Ryan Garcia's Pre-Fight Preview
Neither Davis nor Garcia can be labeled as some super slick, and extremely technical boxers, However, both have specific styles that have worked well for them up till now.
Although Garcia has a taller frame and longer reach compared to Davis, he isn't much of a ranged fighter. Instead of using his jab to keep his opponents at bay Garcia relies on his superior hand speed and power to gain an edge in the ring. He adopts an upright stance and uses quick combinations of left hooks and right hands to keep the more aggressive fighters away from him.
On the other hand, many fans like to say that Davis is only an explosive power puncher, however, the Southpaw is much more technically advanced than his nickname "Tank" would suggest. He is aggressive, but not reckless. He doesn't rush in without caution and is patient. He is great at targeting his opponents' bodies to slow them down before opening up on the head. While he prefers to press forward and take the fight to his opponent, he does not do so blindly, always looking for an opportunity to wear them down with body shots.
As far as punching power is concerned, both fighters can put their opponents down. Garcia has won 19 out of 23 fights via KOs, and Davis has finished 26 out of 28. So, you can say that there is a high probability that this fight will end in the distance.
Garcia has incredibly fast hands, and his lead left hook from Orthodox is one of his most deadly weapons. Though fighting a talented southpaw like Davis will present some challenges, Garcia's speed will come in handy.
On the other hand, Davis is known for his incredible one-punch knockout ability, with his uppercut against Leo Santa Cruz and the counter left hand that incapacitated Rolando Romero being memorable examples. If he can get inside Garcia's Rage while avoiding his fast attacks, he will definitely land some really strong punches. In my opinion, his punches will have more power than Garcia's.
When it comes to traditional boxing defense, Ryan Garcia is a step behind Davis. He has a style that relies on outpunching his defensive mistakes, and though that may have wired against other opponents, Gervonta Davis could take advantage of it.
Davis has shown excellent defensive awareness in his past few fights. Learning from his mentor, Floyd Mayweather Jr he also incorporates the shoulder roll into his game and is much more patient than Garcia.
Gervonta Davis vs Ryan Garcia's Fight Prediction
Overall, this is a really interesting fight that many people believe is going to be very close. However, I believe that most boxing fans will be surprised. I believe that there is a major difference between Gervonta Davis and Ryan Garcia.
Davis is more powerful, more skilled, and has more experience against better competition. He has already held world titles in three different weight classes. For my final prediction, I'm siding with Gervonta Davis, and I believe he will win this fight via knockout in the second half of the fight.