With Manny Pacquiao retiring, and Filipino legends like Donnie Nietes and Nonito Donaire edging toward the end of their career, Who is going to fill the boots of the next big Philippines boxing superstar?
Well, there are many young and talented fighters coming out of The Philippines, however, Mark Magsayo is among the best, and he is a legitimate contender to become The New Face of Philippine Boxing.
Mark Magsayo has been making waves in the boxing world for his impressive performances in the ring. Many boxing enthusiasts and experts have been comparing him to the legendary Filipino boxer Manny Pacquiao. So, let's take a closer look at Magsayo's Story, career, and potential, and explore whether he has what it takes to follow in the footsteps of the Filipino champions who have come before him.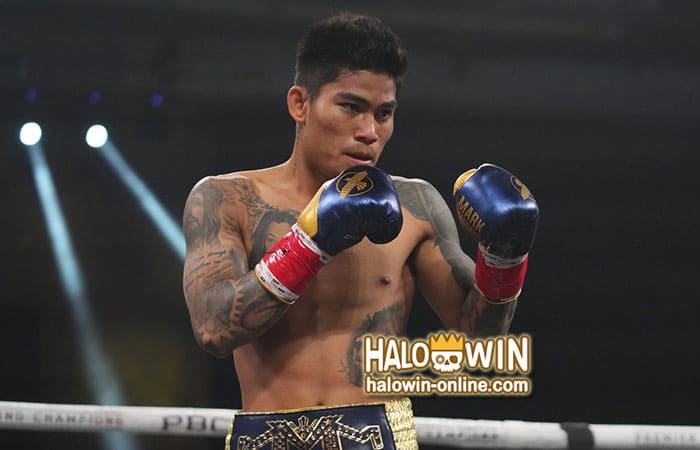 A Glimpse into Mark Magsayo's early life
Mark Magsayo, aka, Magnifico ("Magnificent") is a name that resonates with the world of boxing, both in the Philippines and internationally. His impressive career has been marked by a string of impressive victories and a growing reputation as one of the sport's biggest rising stars.
However, he actually had a very humble beginning to his life. Born on December 27, 1995, in the municipality of Tagbilaran in the province of Bohol, Mark Magsayo grew up in a family of boxers. His father, Ronaldo, was a former amateur boxer, while his older brother, Roskie, was also a boxer. Growing up, Mark was surrounded by the sights and sounds of the boxing ring. His father and brother would train in their small gym at home, and Mark would watch them practice, fascinated by the sport.
Mark Magsayo's interest in boxing was piqued at the age of seven when his father brought him to a boxing gym. From then on, he began to train under his father's guidance, and though small for his age, he had the heart of a champion. His father saw his potential and encouraged him to continue training.
At the age of 16, Mark Magsayo left his hometown to pursue his boxing career in Cebu City. There, he trained under the guidance of coach Edito Villamor, who helped him hone his skills and develop his fighting style. Magsayo had a successful amateur career, Winning four championships in the Amateur Boxing Association of the Philippines (ABAP). He joined the professional ranks in 2013 at the age of 18.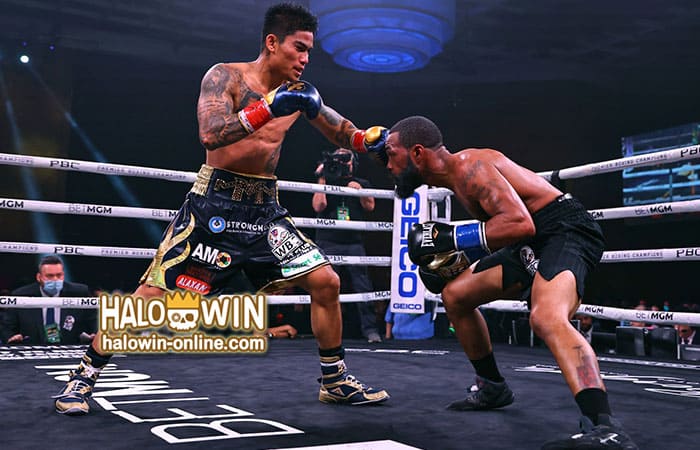 A Look at Mark Magsayo's Professional Career
As a professional boxer, Mark Magsayo had an excellent start to his career. After winning 10 fights in a row, he got a chance to fight Rafael Reyes for the vacant IBF Youth featherweight title. He won the fight via TKO and defended it twice before winning the WBO International featherweight title as well, after defeating Chris Avalos.
After making three more defenses, he got a chance to fight for the WBC featherweight title. Magsayo defeated Gary Russell Jr. to win the title in an impressive fight. However, he lost the title to Rey Vargas in his next fight, marking his first loss as a professional fighter.
Mark Magdayo has a professional record of 24 wins and only 1 loss.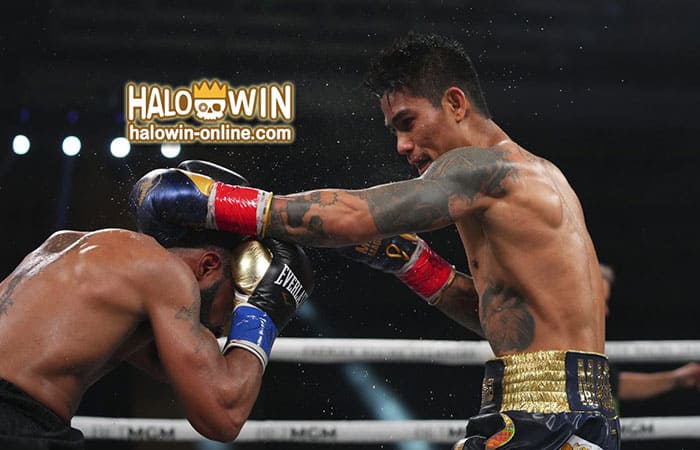 Mark Magsayo's fighting style is speed, power, and precision
Mark Magsayo has an impressive fighting style characterized by aggressiveness, fast hands, and quick footwork.
He is known for his ability to move quickly around the ring, often making it difficult for his opponents to keep up. He is able to throw punches in rapid succession, and his combinations are often devastating for his opponents. He has a powerful left hook that he likes to throw to the body, and his uppercut is particularly dangerous when he's in close range.
A true personification of the Filipino Boxing style, Mark Magsayo is very aggressive in the ring. He is not afraid to go toe-to-toe with the toughest opponents and is always looking for opportunities to land his power punches. He maintains a high pace, with incredible volume punching, and his opponents often struggle to keep up with his intensity.
Additionally, Despite his aggressive boxing style, Mark Magsayo is also quite smart and has a good ring IQ. He is able to make reeds on his opponents and adjust his style accordingly. He has a good sense of when to attack and when to defend, and he is not afraid to use his footwork to move in and out and create angles for his punches.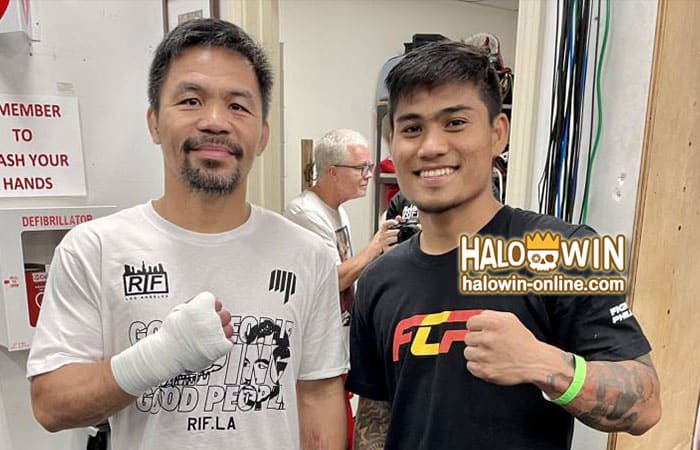 Is Mark Magsayo the Next Manny Pacquiao?
Many boxing enthusiasts and experts have been comparing him to the legendary Filipino boxer Manny Pacquiao, leading to the question of whether Magsayo is the next Pacquiao.
In fact, Magsayo's trainer, Freddy Roach, who also trained Manny Pacquiao, has also made comparisons between his two-star pupils.
He said: "Both Manny and Mark have great hand speed and an incredible work ethic. They also are never satisfied with giving 100 percent. They dig down deep for that extra effort in training camp, and in a fight, to give themselves an advantage. Both are fierce competitors."
In reality, no one can be the next Manny Pacquiao, what Pacquiao achieved in the sport of boxing is truly exceptional and gives him a place as one of the best boxers to ever compete in the ring.
However, that doesn't mean that Magsayo can't make a career that is equally impressive. In fact, he has the talent, and the determination to make it to the top of the sport, and become the boxing Pride of the Philippines.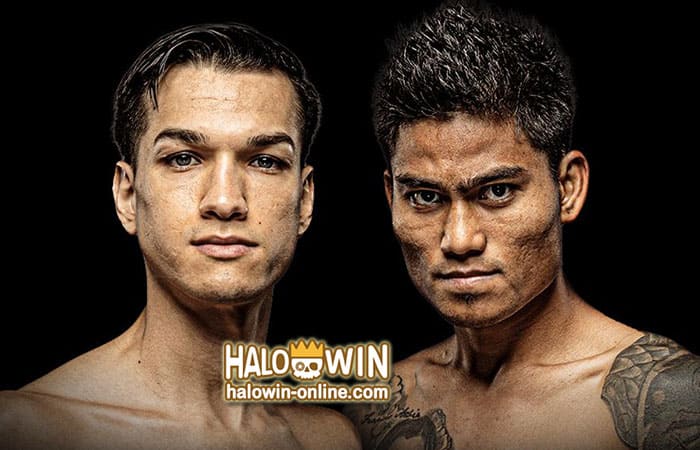 What's Next Fight for Mark Magsayo?
Though Mark Magsayo lost the featherweight title to Rey Vargas via split decision in his last outing, he has a massive opportunity in his next fight, to get his hands on boxing gold, and get back into the win column, against a high-level opponent.
Mark Magsayo is scheduled to fight against Brandon Figueroa next month, in a pivotal fight with the WBC interim featherweight title on the line. Mark Magsayo Vs Brandon Figueroa is scheduled for March 4th, 2023, and will be a massive fight for Mark Magsayo and will give him a chance to prove himself to fans both at home and internationally.