Jake Paul, a YouTuber turned boxer was counted out by most fans and sports analysts for quite a while, however, he has started to get some respect. Clearly, Paul's step up into boxing is much more than some publicity stunt, and he is taking his training and career as a fighter very seriously.
Jake Paul has made his name in the sport mainly by fighting old, or retired MMA fighters, however, he is now set to have his first fight against a legit boxer, Tommy Fury. This fight is going to be a really big Pay Per View Draw and should be quite fun as well.
So, let's get to it, and talk about this highly anticipated fight. Let's break it down, and at the end, we will also give a prediction for how the fight ends in our opinion.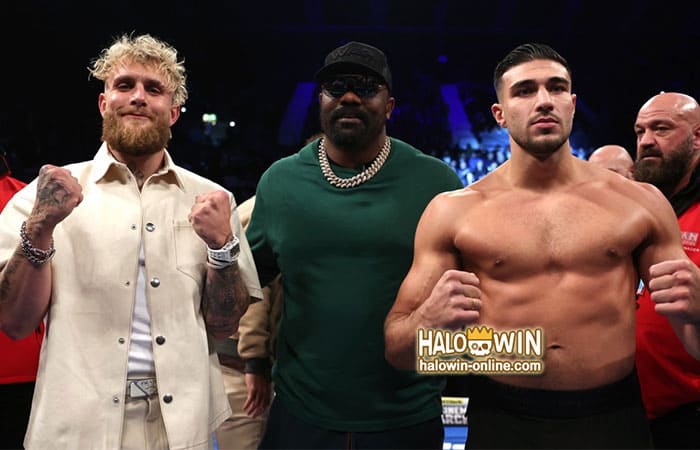 The Background of Jake Paul vs Tommy Fury Cruiserweight Boxing Fight
This fight and the rivalry between Jake Paul and Tommy Fury have been in the making for a long time. Both boxers have gone back and forth on social media many times, and have been calling each other out after fights.
This fight between Jake Paul and Tommy Fury has already been scheduled two times before this. The initial bout was scrapped due to Fury suffering a hand injury during training, while the second was canceled when Fury could not travel to the United States. However, it seems that the third time around will be the charm for these two fighters.
The Tale of the Tape
Jake Paul
vs
Tommy Fury
26
Age
23
6 feet 1 inch
Height
6 feet 0 inches
76 inches
Reach
80 inches
Orthodox
Stance
Orthodox
6-0
Record
8-0
4
Knockouts
4
Anderson Silva
Win via Knockout
October 29th, 2022
Last Fight
Daniel Bocianski
Win via Decision
April 23rd, 2022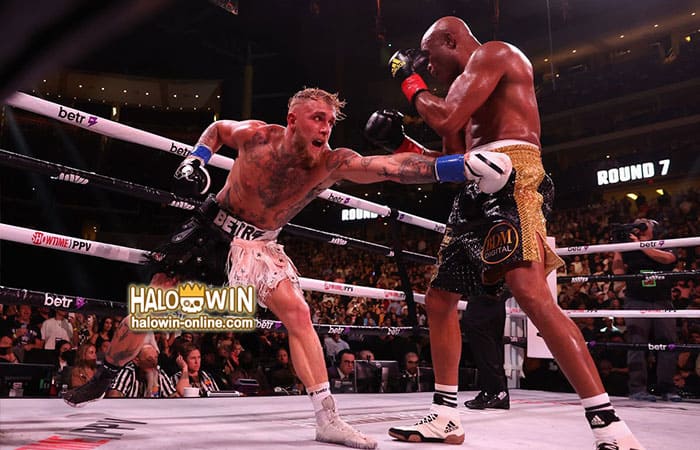 Jake Paul vs Tommy Fury's Fight Analysis
Jake Paul's Analysis
Jake Paul has been in some big fights, against high-level MMA world champions, and though that may look impressive, It really isn't. However, one thing that I'm impressed with is Jake Paul's team, who have picked the perfect stylistic matchups for Jake Paul, and given him the right fights at the right time.
Jake Paul's first notable fight was against Ben Askren, Who had held multiple MMA world titles, but he was more of a wrestler than a striker, and most of his wins were outside the UFC, against Mediocre competition at best.
Tyron Woodly was the former UFC welterweight champion, and he had made multiple title defenses. He was also known for his incredible punching power, and many believed that he would easily beat Jake Paul. However, Tyron Woodly wasn't anywhere on the level of Jake Paul in the boxing ring.
You see, in MMA, his striking worked because he was a good wrestler. He had a lot of power in his hands, but you hardly ever saw him throw any boxing combinations, or set his opponents up. His boxing skills were basic at best, but in MMA they worked. So, when he stepped into the ring with Jake Paul, he lost both times, once by decision and the second time by knockout.
The only serious striker that Jake Pauls has faced is Anderson Silva. Silva is recognized by many as one of the best MMA fighters of all time, and he was a very dominant world champion in the UFC. His boxing was quite impressive, and after his retirement from MMA, he even defeated former boxing world champion Julio Cesar Chavez, JR in a boxing match.
The fight was competitive, however, Jake Paul Landed a knockdown in the last round, winning the fight via Unanimous Decision.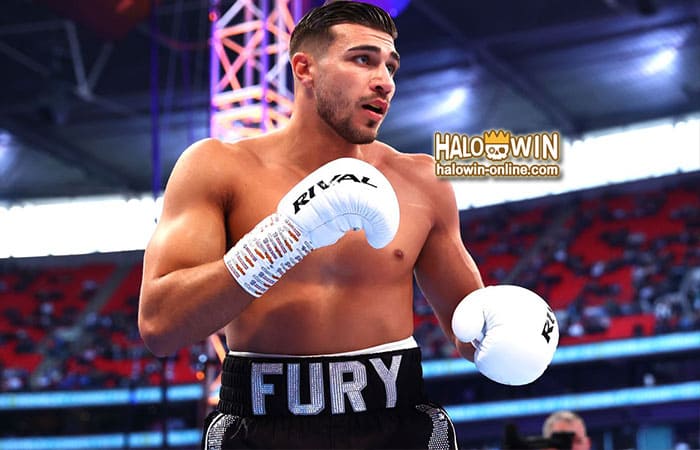 Tommy Fury's Analysis
On the other hand, Tommy Fury has more experience in boxing. He had 12 amateur fights before turning pro, and as a professional, he has 8 fights. However, when you look at the level of competition that he has been fighting, his record doesn't seem too impressive.
All of Tommy Fury's opponents have a combined record of 24 wins and 176 losses. The only opponent on his record who had a positive record was Daniel Bocianski, and a closer examination of his record shows that he has been fighting the same level of combination as Tommy Fury.
Now, looking at their records, I believe Jake Paul has fought tougher competition and much bigger fights than all of Tommy Fury's opponents combined. So, even though Tommy Fury has been boxing for a longer time, and comes from a boxing family, Jake Paul will have better experience in the ring.
Moving on, from a technical standpoint, both fighters leave a lot to be desired. Tommy Fury has a decent boxing style, which in many ways is similar to his elder brother, and heavyweight champion Tyson Fury's style. He has a good jab, decent movement, and an excellent understanding of distance, however, he is usually very inactive in his fights. He is very predictable, always throwing the same set of basic combinations, and his defense is awful.
On the other hand, Jake Paul's defense is also really bad. He drops his hands while jabbing, and lunges into his power shots, leaving his chin exposed. However, he is way more aggressive than Tommy Fury, has more power in his hands, and throws a more impressive variety of combinations. In fact, in his last fight, he showed really good head-body combinations, which are way better than Tommy Fury's attacks.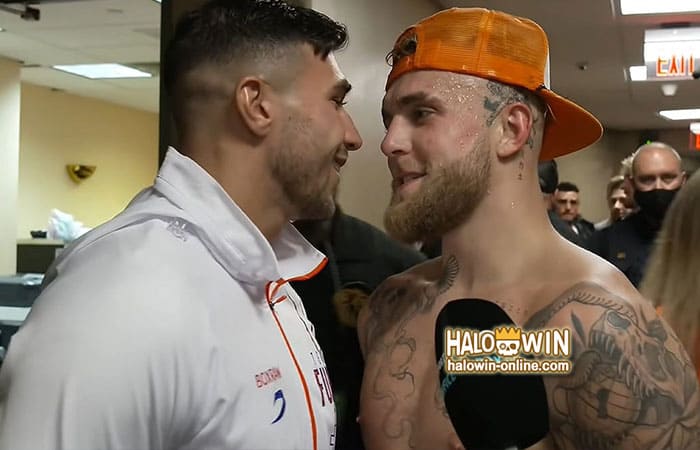 Jake Paul vs Tommy Fury's Final Prediction
Overall, both boxers are evenly matched, with Jake Paul having a small edge in my opinion. However, with the lackluster defense of both fighters, anyone's shot could land. Moreover, I believe both teams of fighters will play a major role in this fight. The team that prepares with the right gameplan, and helps their fighter train to employ it effectively in the ring should have a massive advantage in this fight.
However, for my final prediction, I'm siding with Jake Paul. I believe he will win this fight via knockout in the second half of the fight.