Once in a blue moon, the sport of boxing witnesses a rare breed of athletes who redefine the meaning of excellence. Vasiliy Lomachenko is one of these exceptional athletes, who stands tall among some of the best boxers in the world right now. He has held boxing world champions in three weight classes from featherweight to lightweight, including unified and lineal titles at lightweight.
Hi-Tech, another name for Lomachenko, is a fitting moniker for his exceptional abilities. From his exceptional footwork, and head movement to his brilliant ring IQ, and devastating pressure, Lomachenko's fighting abilities are on a whole different level.
The fans have also started calling him "The Matrix", as the way he moves and glides across the ring almost feels supernatural; like a glitch in the Matrix.
On his journey to the top, he fought some of the best pound-for-pound fighters in the world and made them look like Amateurs. So, let's take a look inside the Matrix, and break down Vasiliy Lomachenko's incredible boxing style.
He has won several awards from media outlets throughout his career. The Ring magazine and ESPN named him Prospect of the Year in 2013; CBS Sports named him Boxer of the Year in 2016; HBO Sports named him Boxer of the Year in 2016 and 2017; and the Boxing Writers Association of America and The Ring named him Fighter of the Year in 2017.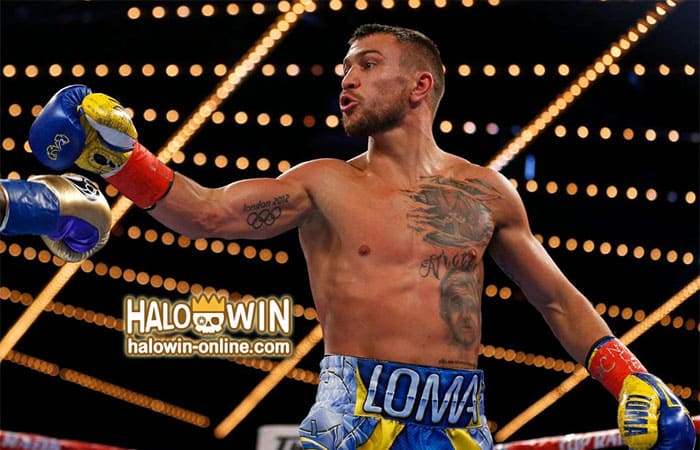 Vasiliy Lomachenko's Dangerous Dance of Destruction
If you were to ask any boxing fan or analyst what the most unique aspect of Vasiliy Lomachenko's boxing style is, they would definitely say his footwork. Loma has an impeccable understanding of boxing angles, and his incredible footwork allows him to create these angles and move around his opponents effortlessly.
Loma dances around his opponents, hurting them with powerful shots, and demoralizing them to the point of submission. He developed this incredible footwork through dancing.
Vasiliy Lomachenko started boxing at a very young age, however, his father, who is also his lead trainer, took him out of sport and made him take Ukrainian folk dancing classes and gymnastics. Though Loma didn't like these classes at first, they paid off when he stepped back into the ring, and he was able to master the ebb and flow of boxing in a unique way.
Over the years, through continuous training, and polishing, his footwork has become incredible, and even some of the best fighters in the world aren't able to figure out his movement and style. This elaborate dance of destruction is the key element in Loma's devastating boxing style.
Vasiliy Lomachenko has Incredible reflexes and coordination
One of the main reasons for Vasiliy Lomachenko's incredible boxing abilities is his insane hand-eye coordination and lightning-fast reflexes. This allows him to find openings where other fighters can't and capitalize on them with dangerous intent.
Though many boxers may believe that this ability is a result of natural talent, this too is something Hi-Tech has trained and developed over time. He dedicates a lot of time in his regular training to the development of sharp mental instincts and lightning reflexes.
His training techniques are very unique, however, they have paid dividends, as Loma's head movement, and countering ability are unmatched in the ring.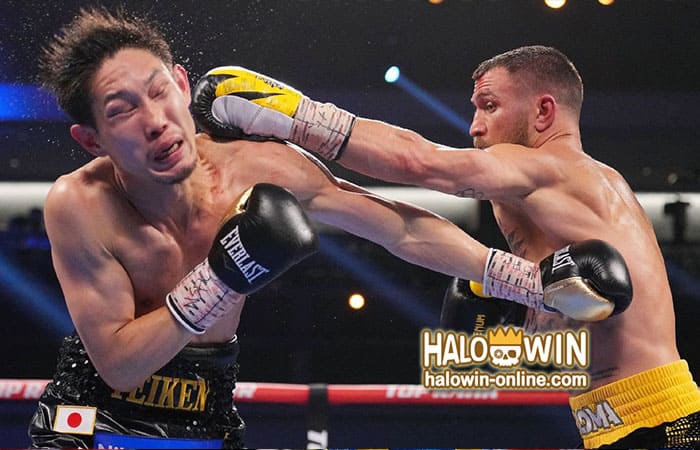 The Southpaw Disguise
Everyone knows that Vasiliy Lomachenko is a southpaw boxer, however, few people know that he is actually right-handed, and uses an unconventional boxing stance that many trainers would say is completely wrong. However, Lomachenko has shown that it is more than effective.
Standing with his lead hand and lead leg forward gives Loma several advantages. He can move in and out more quickly, and create angles more effectively, which is a major part of Lomachenko's fighting style. Moreover, it allows him to have a much faster and more accurate jab, which helps him set up his unconventional combinations.
Vasiliy Lomachenko has developed his entire game around this stance and has developed a unique style that is very difficult for his opponents to understand.
Unorthodox and Unique Boxing Punching Combinations
When Vasiliy Lomachenko starts landing his combinations, even some of the best boxers in the world are left baffled. He has a lot of unique and unorthodox punching combinations, which are available to him because of his incredible positional awareness and footwork.
Loma uses his footwork to put himself in positions that other boxers just aren't used to, and then he throws dangerous combinations, mixing up hard body shots, with accurate shots upstairs.
His southpaw stance gives him great openings for body shots, which is why he has multiple bodies shot knockdowns in his record.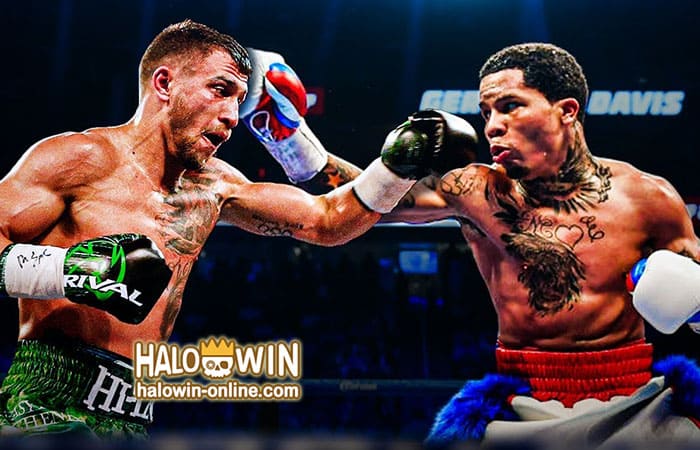 Vasiliy Lomachenko has Incredible Ring IQ
Lastly, the thing that combines all of Loma's excellent abilities, and lets him use them in unison to produce some of the most spectacular boxing sequences is his incredible ring IQ. Though Vasiliy Lomachenko has shown multiple times that he has the heart and grit to go with his technical abilities, he rarely has to rely on them.
Vasiliy Lomachenko is a genius inside the ring, and he is able to employ an extremely effective game plan to neutralize his opponent's biggest weapons and counter with his own. In short, Vasiliy Lomachenko is a ring General and a tactical genius.
Achievements of Vasiliy Lomachenko
Lomachenko once said in an interview that he wanted to be the face of boxing in the modern era, and he has already achieved so much in the sport that he will always be remembered as one of the best.
Starting from his amateur career, Lomachenko was a force to be reckoned with. His amateur record alone is unbelievable. He ended his amateur career with a record of 396 wins and only 1 loss. He won the Olympic gold medal twice and has two gold medals in the world championships as well.
After becoming a professional boxer, he made the record for winning world titles in 3 divisions in the shortest amount of time and held the WBA (Super), WBO, and The Ring lightweight titles. He has had several entertaining fights, where he made world champions and pound-for-pound greats quite out of frustration.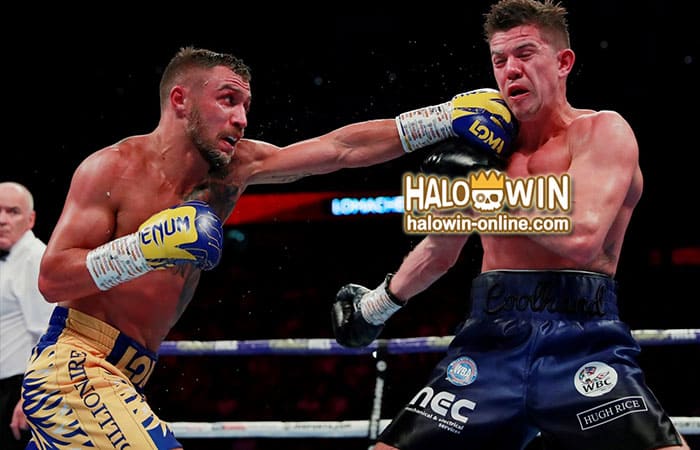 What's Next Fight for Vasiliy Lomachenko?
Vasiliy Lomachenko is not showing any signs of slowing down. After his loss to Teofimo Lopez in 2020, he has won 3 fights in a row, and by the looks of it, he might fight Devin Haney this year, for the undisputed lightweight world title. Though the fight hasn't been finalized yet, both sides are looking to make the fight happen, and it could be one of the biggest fights of the year.