Terence Crawford is the 2014 "Fighter of the Year". The three-division world champion had a difficult childhood. But the hard times shaped his will to become one of the most dominant boxers in modern times and helped him become the undisputed champion in his division, and pound-for-pound great.
You can't talk about the best boxers in the world, without mentioning Terance Crawford. With an undefeated boxing record, and world titles in three different weight classes, he is among the best boxers in the current roster, and in the opinion of many, he is also the pound-for-pound king.
However, before all the fame and success, Terance Crawford was just an average kid growing up in a poor family with a single mother. Like many other fighters, he came up the hard way and has a very inspiring story.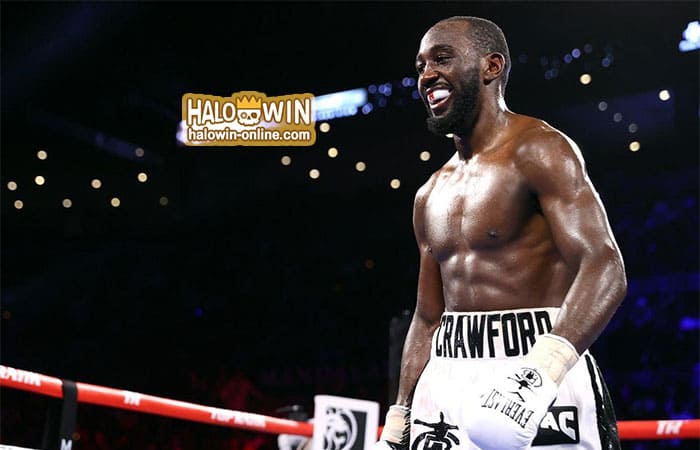 Terence Crawford's Tough Love, Growing up with a single mother
Terence Crawford's story starts in Omaha, Nebraska, where he was raised by a single mother. His father left him and his mother when he was very young, and he had a very complicated relationship with his mother. Bud had a very rough childhood, he was always getting into trouble at school, which bought him some rough beatings from his mother.
Terence Crawford's mom was very strict and tough, and maybe she had to be, as she was raising a child in poverty, surrounded by the tensions and hardships that came with the rough streets of Omaha Nebraska.
Terence Crawford said that the anger he felt towards his mother as a child added fuel to his fire, and only made him a better fighter. In an interview, His mother, Debbie Terence Crawford said that she offered children in the street ten dollars if they could beat Terrence in a fight, but no one ever could.
By the looks of it, it seems like Terence Crawford had a very difficult relationship with her mother. Some people may even label it as abusive. However, both Terence Crawford and his mother have stuck together, and love and support each other. Terence Crawford said that his mother had her own way of motivating him. It came from a lot of negative affirmations, however, when he stepped in the ring, he had the desire to prove to his mother that he was the best, and this helped him never give up.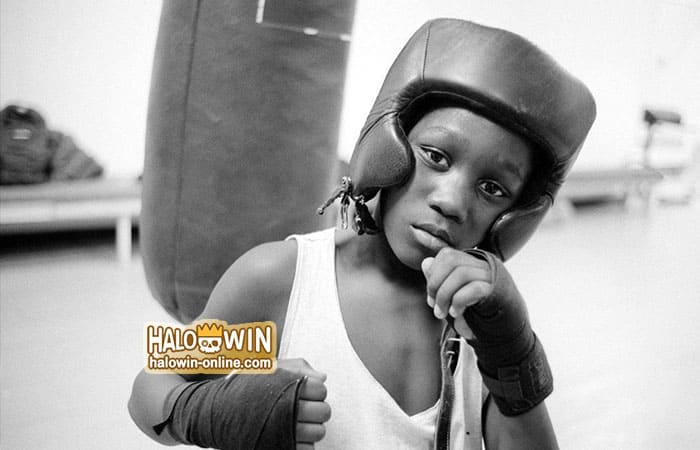 From The Streets to The Boxing Ring
As a young troublemaker, Terence Crawford shows an unmatched talent for fighting. He had anger and a capacity for violence inside him which got honed into something great when he stepped into the boxing ring.
One of Terence Crawford's neighbors was Carl Washington, the owner of a small boxing gym in Omaha, Nebraska. Bud started training when he was seven years old, and he met Midge Minor, who was one of the first mentors, and trainers of Terence Crawford.
Terrence Crawford started competing in the amateur ring in 2006, right in time for the Amateur National Golden Gloves tournament, which was held in Omaha that year. Terence Crawford made it to the finals, but lost a very close decision, winning the silver medal. The next year, Terence Crawford also won bronze in the US national championships.
Terence Crawford continued to compete as an amateur, and in 2008, he became the number 1 ranked amateur lightweight in the US. Terence Crawford went pro the very next year and marked the beginning of an absolutely dominating career.
From Raging Contender to Dominant Undisputed Boxing Champion
Bud started his professional career with two back-to-back knockout wins. He continued climbing the professional ranks for the next five years, amassing an undefeated record of 20 wins and 0 losses.
Terence Crawford started getting the recognition he deserved when he fought Breidis Prescott. Terence Crawford was originally meant to fight on the undercard, however, after Prescott's opponent got injured, Terence Crawford stepped up, and fought the dangerous Breidis Prescott in the main event. And won a dominant unanimous decision.
After two more fights. Terence Crawford got his first shot at a world title. He fought Ricky Burns for the WBO lightweight world title and won via unanimous decision. After defending his title against Yuriorkis Gamboa, Terence Crawford fought Ray Beltrán and won the Ring lightweight title as well.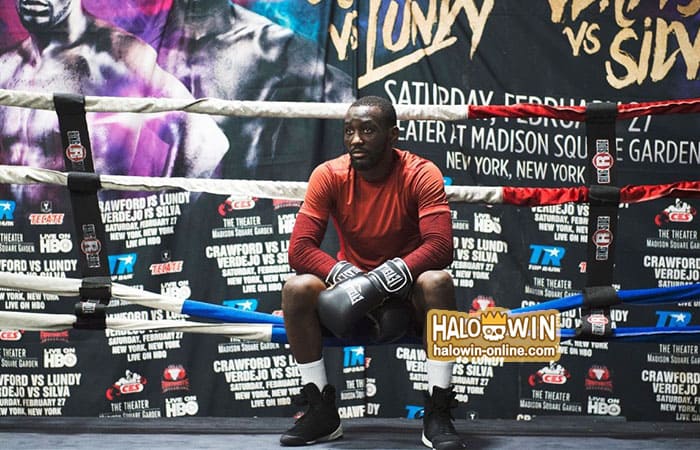 After becoming a unified world champion at lightweight, Terence Crawford moved up in weight to light welterweight and knocked out Thomas Dulorme to win the WBO light-welterweight title. Bud continued to fight one contender after the other and got recognized as the exceptional boxer that he was. He made two more defenses and fought Viktor Postol in one of the biggest fights of his career.
That night, Terence Crawford became the unified WBC, WBO, and The Ring light welterweight champion. Now, Bud had a clear goal, to collect all four major belts and become the undisputed champion. He achieved this goal after one more fight, when he defeated Julius Indongo to become the unified WBA, WBC, WBO, IBF, and The Ring light welterweight champion.
Even after achieving more than most boxers do in their entire career, Terence Crawford's hunger for domination didn't end. After conquering the light welterweight division, Bud moved up in weight once again. In his very first fight at welterweight, Terence Crawford defeated Jeff Horn to become the WBO welterweight world champion.
Terence Crawford has shown exceptional dominance at welterweight as well, where he has already defended the WBO title six times. He has defeated some of the biggest names in the division, and you can expect some big fights from him in the future.
Terence Crawford's Inimitable Boxing Style, Dynamic and Dominant
Terence Crawford's boxing style can be defined by his versatility, adaptability, and precision. He is especially known for his ability to switch between orthodox and southpaw stances with ease, and for making openings for his devastating shots and quick combinations. Terence Crawford has exceptional hand speed, and he is able to deliver his combinations on target with pinpoint accuracy, making him one of the most dangerous fighters in the ring.
Apart from being a dangerous offensive boxer, Terence Crawford also has an exceptional defense. He has an unmatched ring IQ and an exceptional level of ring awareness. He can effortlessly slip and dodge punches, and land devastating counters. Overall, he is a very well-rounded fighter, who is a nightmare to prepare for.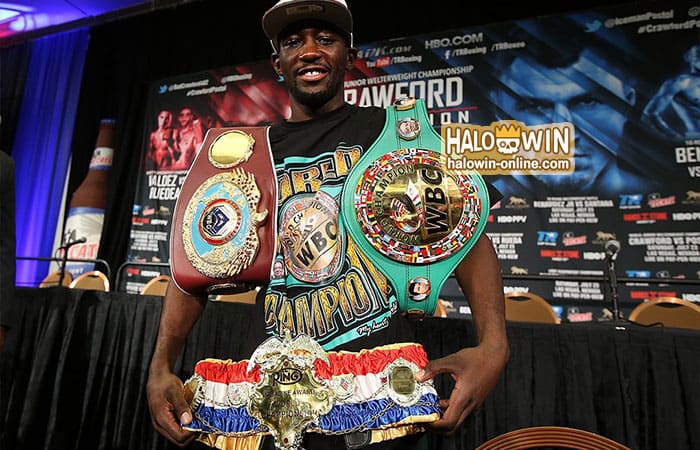 What's Next for Terence Crawford?
Terence Crawford has been absolutely dominating his opponents at welterweights, and for quite a while now, he has been calling for a title unification bout against the unified welterweight champion Errol Spence Jr.. Fans are also stoked for a fight between these two pound-for-pound greats, and if it happens this year, it can easily be one of the biggest fights of 2023.
There are also many other Welterweight contenders like Keith Thurman, Yordenis Ugas, and Mikey Garcia who could be good opponents for Bud. Whoever Terence Crawford fights next, you can be certain that he will bring his best, and whether he becomes the undisputed champion at welterweight or not, He has already secured himself a place in the Boxing Hall of Fame as one of the most dominant and talented boxers of the modern era.