Dmitry Bivol, the 2022 fighter of the year, grew up working in the wheat field. He had an incredible amateur career, and became a world champion as a professional, defeating the biggest names in boxing.
2022 was a big year for boxing. It had some massive moments for many fighters, but none as incredible as Dmitry Bivol's win over Canelo Alvarez.
Dmitry Bivol is a phenomenal champion, however, he got the fame that he truly deserved after he defeated the former pound-for-pound king.
Like many other boxers, Bivol has come up from poverty and became a boxing world champion. He has amassed an undefeated record of 21 wins, with no losses, and currently holds the WBA (Super) Light heavyweight title.
Every boxing fan in the world knows his name now, but few know his story.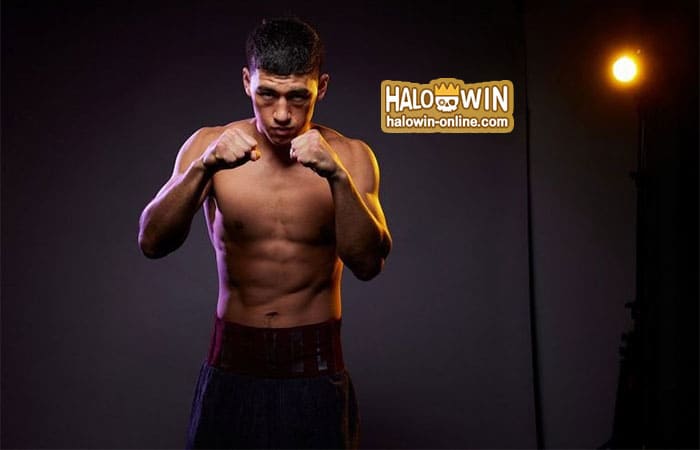 Dmitry Bivol's childhood and early life
Dmitry Bivol was born in 1990, in a small farming town named Tokmok in Kyrgyzstan. His father was Moldovan, and his mother was from Korea. The couple had met in the Soviet Union as students and settled in Kyrgyzstan. Bivols parents were farmers, and he grew up working in the field alongside them.
Kyrgyzstan is a nation with a special love for combat sports. Despite having a small population of under 7 million, and lackluster resources, especially in the 90s, Kyrgyzstan has produced several world champions in MMA, KickBoxing, and Boxing. During the 90s, most children in Kyrgyzstan competed in combat sports, and Bivol also got his start in Vishu, as he loved Jackie Chan movies as a kid.
However, by the age of 6, he knew that he didn't like throwing kicks, and transitioned to boxing. His father Yuri took him to the gym and attended tournaments with him as well. Even as a child, Bivol developed incredible defense, which along with his size allowed him to take on older opponents.
In 2002, Bivols parents moved to Russia, to give Bivol better opportunities in boxing. They sold everything and took a massive risk, but the bet paid off, as Bivol continued to improve and became a world-class boxer.
Dmitry Bivol has dominated the amateur game since childhood
Dmitry Bivol had a very impressive amateur career. As a teenager, he won gold medals in multiple European Youth tournaments, and the Cadet world championships as well. He also competed in the world youth championships, where he won the bronze medal.
In 2013, Dmitry Bivol won gold in the world combat games held in Saint Petersburg, Russia, and ended his amateur career with an incredible record of 268 wins with only 15 losses. Dmitry Bivol turned pro the next year at the age of 24 and started his domination in the professional ranks as well.
Dmitry Bivol's Journey to World Champion
Dmitry Bivol started his professional career in 2014 and came to the professional ranks with a massive Amateur Pedigree. He didn't get any easy fights, however, he was able to triumph over all of them.
His first three fights happened in Russia, and he won all of them via knockout. In his fifth fight, Dmitry Bivol fought Jackson Junior for the WBA intercontinental light-heavyweight title and won the fight via 4th round TKO. This gave Dmitry Bivol some recognition, and after one more fight, he got a chance to fight for the WBA interim light-heavyweight title.
The fight was against the then-undefeated Felix Valera, who was significantly more experienced. Dmitry Bivol made the fight look easy, dropping Valera twice with devastating combinations, and winning the fight via Unanimous Decision. Dmitry Bivol continued to defend the interim title twice before he was promoted to WBA light-heavyweight world champion.
This was just the beginning of Bivols Reign, as he continued to defend his world title against one raging contender after the other. He defended the title against the likes of Isaac Chilemba, Jean Pascal, and Joe Smith Jr with ease. After making five defenses, Dmitry Bivol was promoted to WBA (Super) Light heavyweight champion, and he has continued to defend the title five more times since.
Dmitry Bivol has a total of 12 title defenses in his career, and he has defeated some of the biggest names in and around the division, however, none of his wins were as impactful and impressive as his performance against Canelo Alvarez.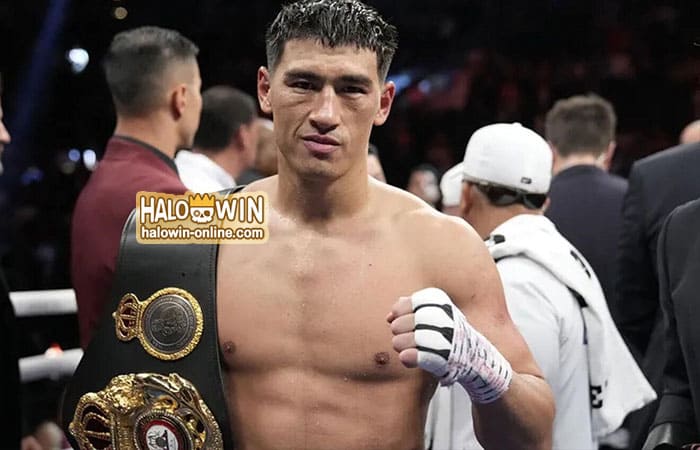 Dmitry Bivol's Historic Victory Over Canelo Alvarez
Canelo Alveraz is one of the most dominant, and impressive boxers of this era. He is a four-division world champion, holding unified titles in three divisions. He is also the current undisputed super-middleweight world champion, holding the unified WBA, WBC, WBO, IBF, and The Ring Super-Middleweight titles.
Last year, Canelo Alveraz moved up to light heavyweight to challenge Dmitry Bivol for his WBA light heavyweight title. Canelo was the number one pound-for-pound fighter in the world at the time and was a massive favorite over Dmitry Bivol.
However, Dmitry Bivols's defense proved a bit difficult for Canelo to crack. Dmitry Bivoloutlanded the pound-for-pound champion in almost every round of the fight, and barely got hit himself. He won the fight via unanimous decision and retained his title.
This was a massive win for Dmitry Bivol, and it put everyone's eyes on him. He has only fought once since, but we can expect some massive fights for him in the future.
Dmitry Bivol's unique boxing style
Ever since Dmitry Bivol was a child, training in Kyrgyzstan and Russia, he prioritized defense, and ring craft. He worked on improving his footwork, and defense according to the instructions of his father, who encouraged him to Create beautiful, classical boxing.
Dmitry Bivol combines solid defense with precision attacks and fluid movement to achieve a very effective and dangerous fighting style, which has helped him win over some of the most prominent boxers in and around his division.
Dmitry Bivol's unique fighting style was especially visible in his fight against 4 division world champion Canelo Alveraz.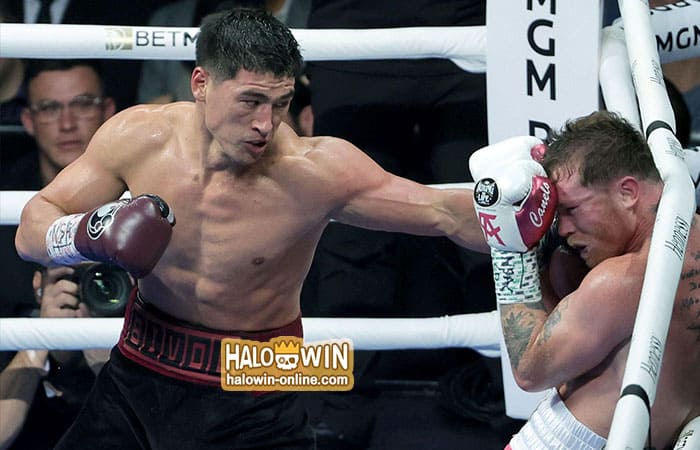 What's Next for Dmitry Bivol?
After his most recent win over Gilberto Ramírez late last year, Bivol has put himself in a spot for some exciting matchups in 2023. Of course, the biggest fight for him would be against Artur Beterbiev, who holds the WBC, IBF, and WBO titles at light heavyweight.
A title unification match between Artur Beterbiev and Dmitry Bivol, with the undisputed title on the line, could be a massive PPV event for this year and will put Dmitry Bivol in his toughest challenge yet.
Since he lost to Dmitry Bivol, Caelo Alveraz has also called for a rematch, which could be another massive money-making fight for Dmitry Bivol, and an interesting fight for the fans. Alvarez said after their fight that he didn't feel that he lost the fight, and wanted a rematch.
Regardless, whoever Dmitry Bivol fights next, you can be certain that he will be a massive name in light heavyweight boxing, in the coming years.