Naoya Inoue, AKA, "The Monster," is a Japanese bantamweight boxer known for his viciousness in the ring and success in the sport. The 3-division world champion is considered the best active boxer by many and recently became the undisputed bantamweight champion as well.
Anyone who didn't know Naoya Inoue, would probably not think much of him at first sight, but appearances can be deceiving. Inoue is also known as "The Monster '', and when you watch him in his element and look at the faces of his opponents after they face him, you will realize how truly deserving he is of this nickname.
The bantamweight boxer is one of the most talented, and vicious boxers in the world. He is a national superstar in Japan, an international sensation, and the current Pound for Pound king of boxing according to many fans and analysts.
Naoya Inoue has achieved so much in the sport of boxing, and by the looks of it, his reign is far from over.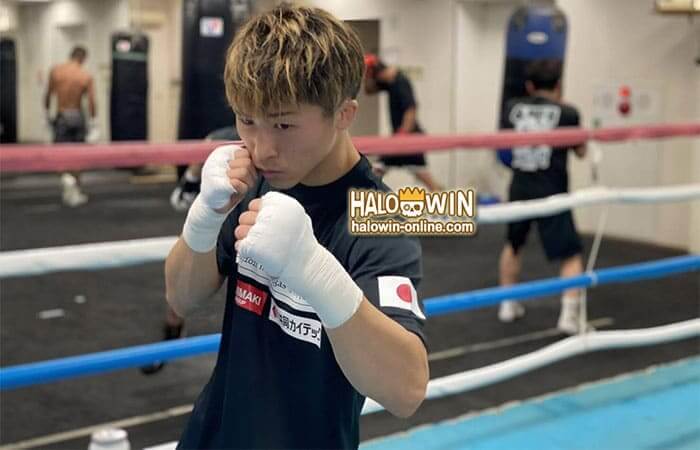 Naoya Inoue's Early Life From Amateur to Prodigy
Naoya Inoue was born in Zama, Japan, a town with ancient origins, and a history of producing warriors. From the day that he was born, Inoue was raised with a fighting spirit. His father, Shingo Inoue was a boxer in Japan, and he engraved the fighter mentality into Naoya from a very young age.
Naoya Inoue started boxing at a very young age. He was trained by his father and had a lot of success as a young amateur in Japan. At the age of 16, Inoue won the Japanese Junior National Championships and took the bronze medal in the Asian Youth Championships. He continued to compete in various tournaments at the national and international stage, amassing an amateur boxing record of 75 wins and only 6 losses before he moved on to the professional boxing ranks in 2012.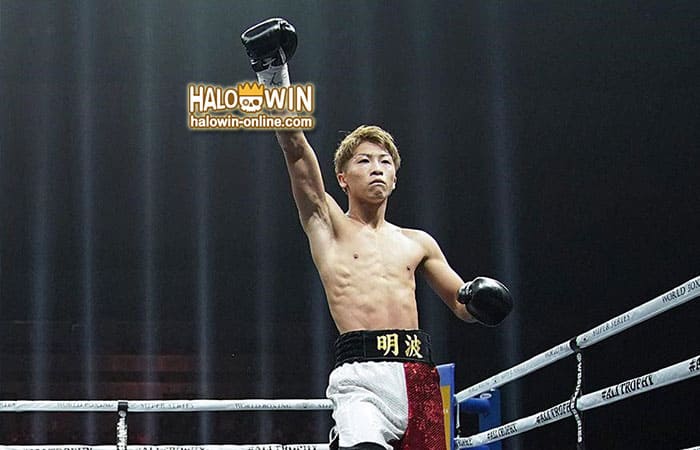 The Rise of the Boxing Superstar
Naoya Inoue turned Pro in 2012, and since his first fight, he has been facing the most dangerous opponents that would take him on. In fact, his first fight was against Filipino national championCrison Omayao, whom he knocked out in the 4th round.
After two more wins, against the Thai National champion, and #1 ranked light-flyweight boxer in Japan, Naoya Inoue got a shot at the Japanese light-flyweight title. He made easy work of his opponent Ryoichi Taguchi and won the title via Unanimous decision.
Naoya Inoue became the national champion in only four fights, and if that wasn't enough, he became the world champion in only six professional fights. In his sixth fight, he defeated Adrián Hernández to become the WBC light-flyweight title and solidified himself as one of the biggest prospects, and boxing superstars in Japan.
After defending the light-flyweight title once, Inoue moved up in weight and defeated Omar Narváez to become the WBO junior-bantamweight title. In the following three years, Inoue defended the WBO junior-bantamweight title an impressive seven times, and then moved up in weight again, to fight for the WBA bantamweight title.
Naoya Inoue won the bantamweight title in spectacular fashion, with a first-round knockout of Jamie McDonnell. At this point, the world truly realized how good Inoue actually was, and his reputation of being a Monster became even more prominent in the boxing community.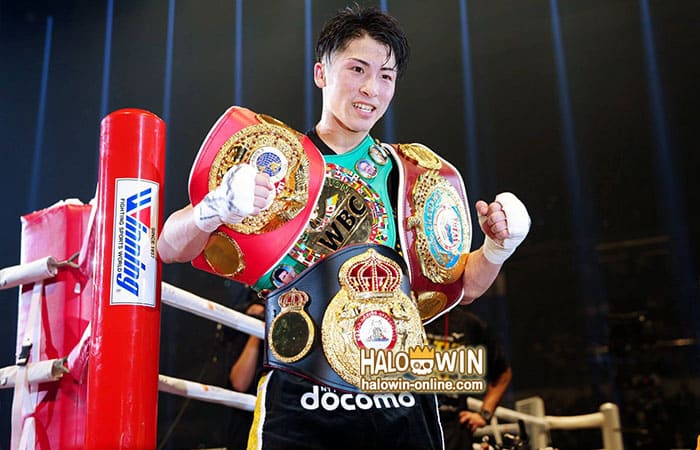 Rise to Undisputed Champion Boxing, and P4P King
Continuing at bantamweight, Naoya Inoue took part in the World Boxing Super Series tournament, fighting the biggest names in the bantamweight division. After defending his WBA title in the quarter-finals, he made easy work of Emmanuel Rodríguez in the Semis, Knocking him out in the second round of their fight, and taking the unified IBF and vacant The Ring bantamweight titles as well.
However, Naoya Inoue's next fight was easily the most difficult of his career. In the finals, he met the sensational boxer, Nonito Donaire, who gave Naoya Inoue a tough fight. Still, Inour managed to score a unanimous decision win and was promoted to the WBA (Super) Bantamweight champion.
Many thought Naoya Inoue had finally found his match in Nonito Donaire, and Fans were eager for a rematch. In the meantime, Naoya Inoue kept putting down one contender after the other, and racked up three more defenses of the unified title, before he had a rematch against Donaire.
This time, the WBC bantamweight title was also on the line. Fans and analysts were expecting another war, or at least a competitive fight, however, Naoya Inoue showed the world once again why he is called the Monster, and knocked out the legendary Donaire in the second round.
After this fight, Naoya Inoue held the unified WBA, WBC, IBF, and The Ring Bantamweight titles. He was only one title away from becoming the undisputed champion, and in December of last year (2022) he finally got a shot at the WBO title as well.
Naoya Inoue dominated Paul Butler for the entire fight, finishing him in the 11th round with brutal body shots. He became the undisputed bantamweight world champion and snatched the title of pound-for-pound best as well.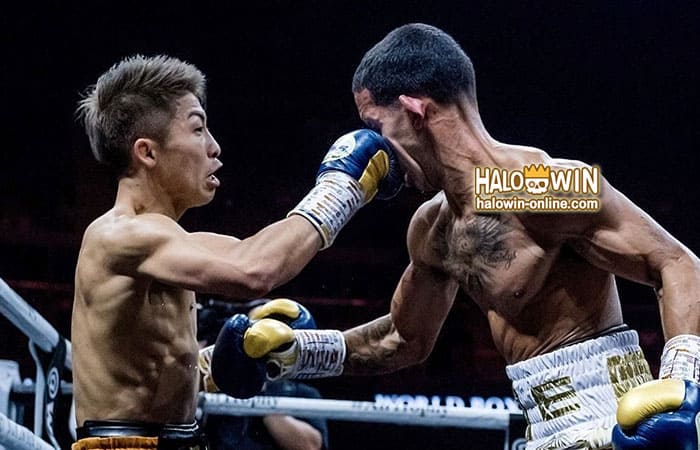 The Monster's Fury - The Phenomenal Power of Naoya Inoue
By the looks of it, it would be easy to confuse Naoya Inoue with a singer in a boy band. He doesn't look like a fighter, is very soft-spoken, and is very humble. Still, when he steps into the ring, he can be an absolute monster. If I were to characterize his fighting style, the first things that come to mind are devastating power and relentless pressure.
Nayoa Inoue is exceptionally gifted when it comes to Power, he has insane knockout power, and an impressive 88% knockout rate, with 21 of his 24 wins coming by way of knockout. Inoue does an excellent job, which opens his devastating combination, which incorporates a lot of precise and powerful body shots, along with devastating blows to the head.
Though Nayoa Inoue's Power and pressure take the center light, his defense, and footwork are also very impressive. They are subtle but very effective, and Nayoa Inoue uses his defense amazingly to flow into counterpunches.
Overall, he has a very dangerous and devastating fighting style that puts fear in even the most skilled opponents.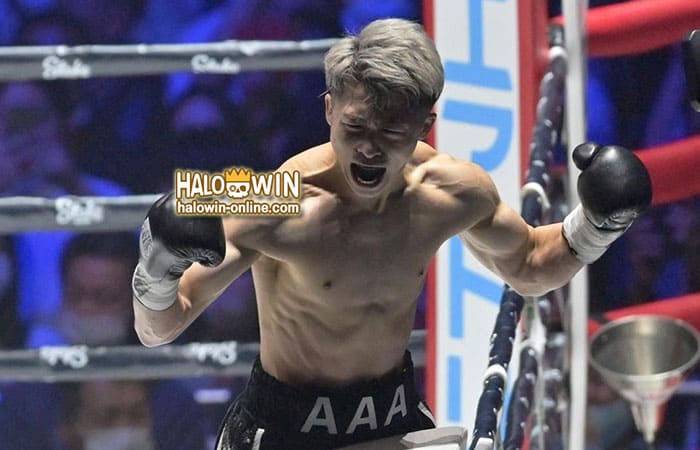 This is just the Beginning - The future of Naoya Inoue
At 29 years of Age, Inoue is just entering his prime. He is an undefeated boxer, a three-division world champion, and an undisputed title holder, which is a lot more than many boxers achieve in their entire career. However, it seems like this is only the beginning for Inoue.
In a recent interview, he expressed his intention of moving up in weight once again and testing his skills and power at super bantamweight against the likes of Stephen Fulton. Though the fight hasn't been finalized yet, if it does happen, Inoue will be facing one of the toughest opponents of his career and will have a chance to become a unified champion at super bantamweight as well, further solidifying his pound-for-pound status.