Emanuel Navarrete is a professional boxer from Mexico who is a junior featherweight and featherweight world champion with an aggressive and technical fighting style. He started boxing at a young age with the support of his family and turned professional in 2012.
After suffering his only loss in his sixth professional fight, Navarrete went on a 20-fight winning streak that led to a shot at the WBO junior featherweight title, which he won. Navarrete made several successful defenses of his title before moving up to featherweight and winning the WBO featherweight title.
First Deposit 100% Bonus Cashback
He is currently ranked as the best active featherweight boxer in the world according to the WBO Ranking and The Ring. He has a record of 36 wins and 1 loss, with 30 knockout wins. Some of Navarrete's must-watch fights include his title-winning victory over Isaac Dogboe, his title defense against Christopher Diaz, and his victory over Ruben Villa to win the WBO
Over the years, Mexico has given us some of the world's most incredible and strong-willed fighters. These boxers always have a lot of heart. They put everything on the line, and produce some of the most exciting fights boxing fans have seen. Emanuel Navarrete is one of these incredible boxers from Mexico.
From boxing in Mexico as a young teenager to becoming a two-division world champion, with an electrifying fighting style, Emanuel Navarrete has come a long way and achieved a lot. He is still only 27 years old, and who knows how high he can rise in the coming years?
Emanuel Navarrete Grew Up in Mexico
On 28th December 1995, Emanuel Navarrete was born in Mexico City. As a child, he grew up in a very sports-minded family and started boxing when he was very young.
His family was a very important support system for him, and they encouraged him to pursue his passions and goals as a young boxer.
Even though Navarrete faced many obstacles and setbacks along the way, he remained dedicated to the sport, which has allowed him to become the incredible boxer that he is today.
Emanuel Navarrete Rise from Contender to World Champion
After an impressive amateur run, Emanuel Navarrete stepped up to the professional ranks in 2012, when he was only 17 years old. He won his first five fights via knockout in the very first round, however, in his sixth outing, he faced his first and only loss.
Since then, Emanuel Navarrete has been undefeated. After winning twenty more fights in a row, He got a chance to fight against Isaac Dogboe for the WBO junior-featherweight title. Navarrete shocked everyone, and won the fight via unanimous decision, becoming the world champion. Navarrete's next fight was a rematch against Dogboe, and this time, he left no doubt, by winning the fight on the scorecard until the last round, and then getting a TKO finish.
Navarrete made five title defenses at Junior Featherweight, against high-level boxers like Francisco De Vaca, Juan Miguel Elorde, and Jeo Santisima. After that, he moved up to featherweight and Ruben Villa for the Vacant WBO Featherweight title.
Emanuel Navarrete won the fight via Unanimous Decision, and since then, has defended it three times against the likes of Christopher Díaz, and Joet Gonzalez. Now, Navarrete is ranked as the best active featherweight boxer in the world by The Ring, and second best by TBRB and BoxRec.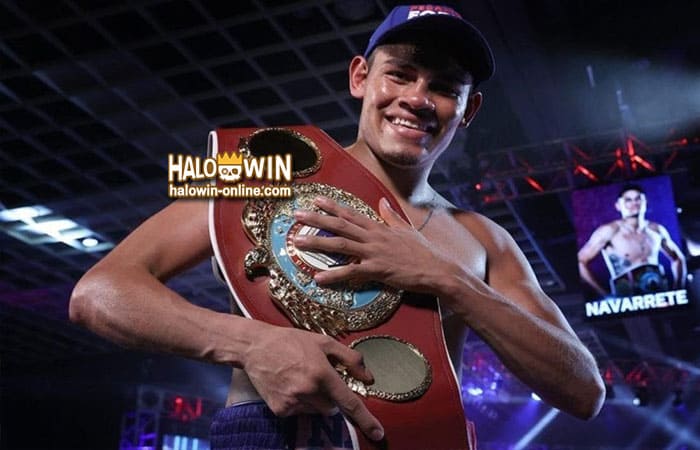 Emanuel Navarrete is a Technical Aggressor
Emanuel Navarrete is everything you would expect from a young high-level Mexican boxer. He is very aggressive in the ring and employs relentless pressure, and non-stop punches to wear his opponents out.
In addition to his physical strength and endurance, Navarrete is also known for his incredible mental toughness and determination. He is a fierce competitor who never backs down from a challenge, and he has shown time and time again that he is willing to go the distance with any fighter in and around his weight class.
Navarrete is a very versatile boxer, and he can fight effectively from any position. This is one of the things that set him apart from many other Mexican boxers. Navarrete isn't only an aggressive pressure boxer, but he is also an excellent technician in the ring. He is smart and chooses the right moments to be aggressive.
Moreover, Emanuel Navarrete is very tough. Even if he does get hit, he knows that he can rely on his chin, and keep coming forward like a zombie.
All of these elements have helped Navarrete reach the top of junior featherweight and featherweight and become the world champion. They have helped him amass a boxing record of 36 wins and only 1 loss, 30 knockout wins.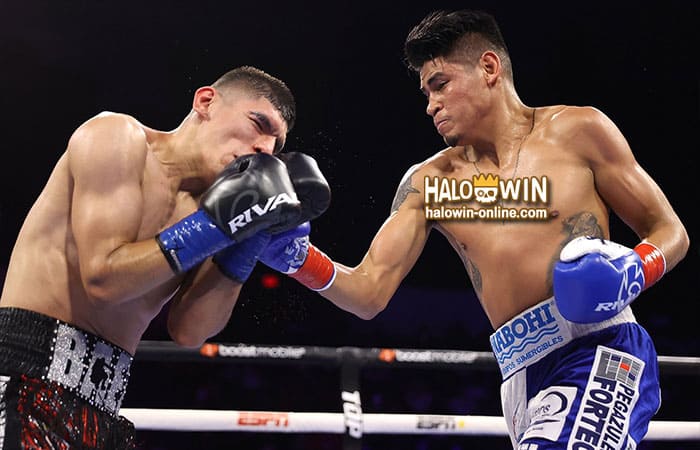 Emanuel Navarrete's must-watch fights.
One of the best things about Emanuel Navarrete's fighting style is that it makes for some very entertaining fights. His entertaining and high-volume fighting style is one of the main reasons why Navarrete is such a fan-favorite boxer.
Emanuel Navarrete has had many incredible fights over the years, however, some of them are must-watch for any boxing fan. The two fights against Isaac Dogboe are definitely worth watching, and they had a very significant impact on Emanuel Navarrete's career. This was his first fight for the world title, and despite being a massive underdog, he won the fight dominantly.
Navarrete vs. Ruben Villa was an incredible fight, which was packed with exciting action. His fights against Francisco De Vaca and Jesus Cuadro also make the list of fights you have to watch to understand Emanuel Navarrete's exciting fighting style.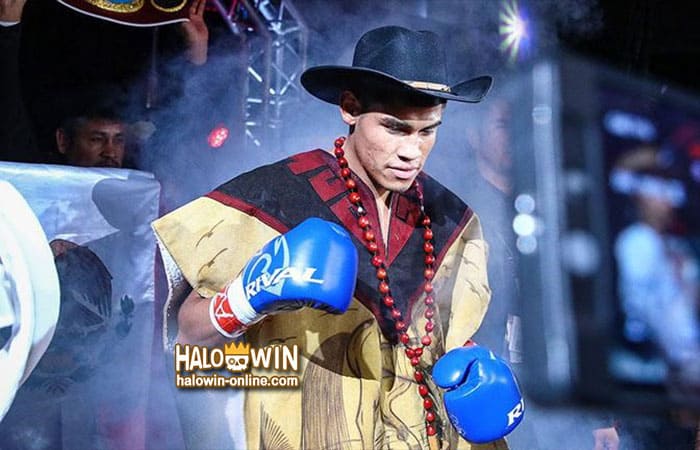 What's Next for Emanuel Navarrete?
Emanuel Navarrete has already achieved so much in the sport he has climbed to the top of the very boxing ranking, and put together a very impressive fight record. Though he has been in the sport for a long time, Emanuel Navarrete has already achieved more in the sport of boxing than many boxers do in their entire career. He is still only 27 years old and has many good years in front of him.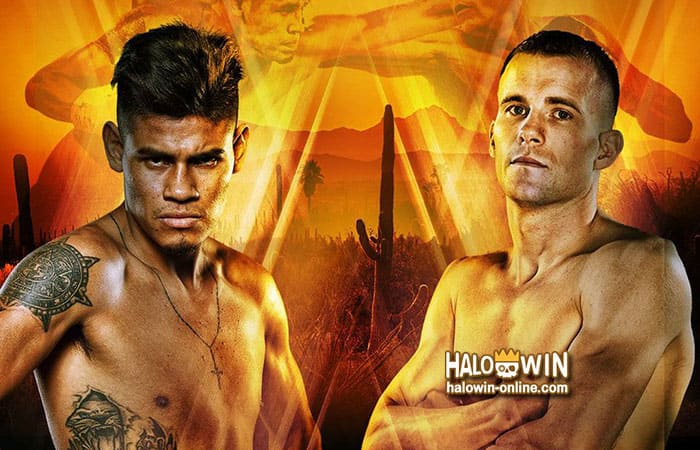 Emanuel Navarrete's Next Fight
In fact, in his next fight, which is scheduled for February 3rd, 2023, Emanuel Navarrete is going to face off against Liam Wilson for the vacant WBO junior lightweight title. This means that with a win in this fight, Navarrete can become a three-division world champion